Description
Name: Roller Crusher, Double Roller Crusher, Toothed Roll Crusher, Double toothed roll crusher
Motor power: 75kw
Feed particle size: ≤40mm
Production capacity: 5-110t/h
Uses: Crushing medium and high-hardness materials in metallurgy, construction, refractory materials and other industries.
Structure: Roller assembly, roller support bearing, pressing and adjusting device, drive device, etc.
The double-toothed roll crusher is also called the toothed roller crusher. These crushers are widely used for coarse and intermediate crushing of brittle block materials in mining, metallurgy, building materials, refractory materials, chemical industry, coal, and building construction materials. In the coal industry, the raw coal can be crushed directly as long as it has been cleaned of iron and impurities, and no gangue has been removed. investment and production costs.
Structural Features:
The hydraulic double-roller mill can fully utilize the sand-making equipment's production capacity when it is used in the sand making production line.
In the interior is a dust-proof plate which has good sealing performance and prevents small materials from splashing after crushing, with less dust and low working noise, and the working environment is greatly improved.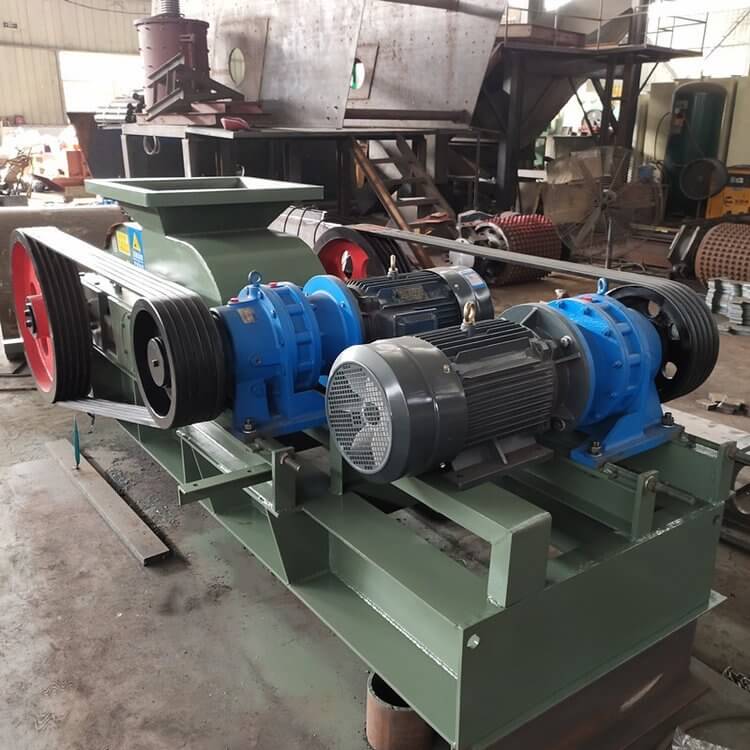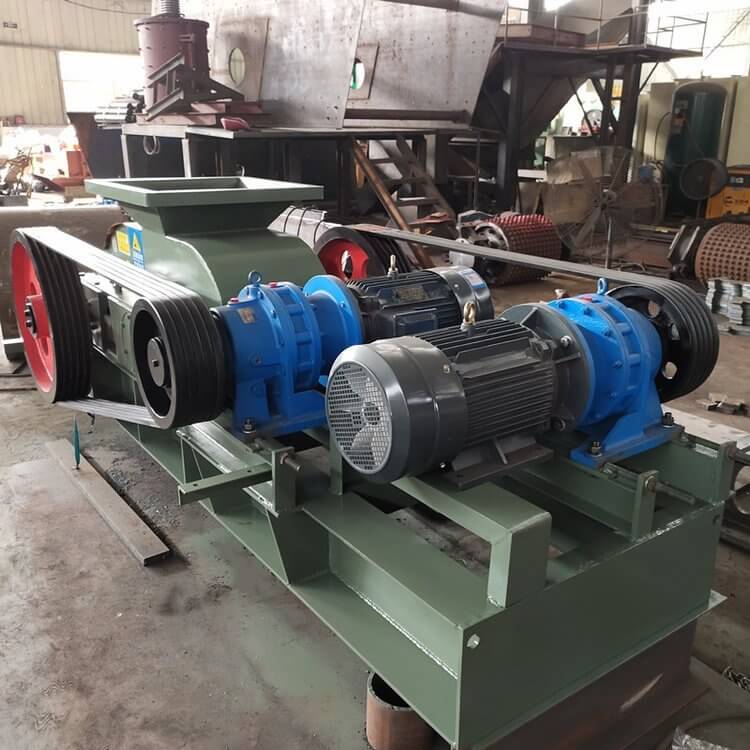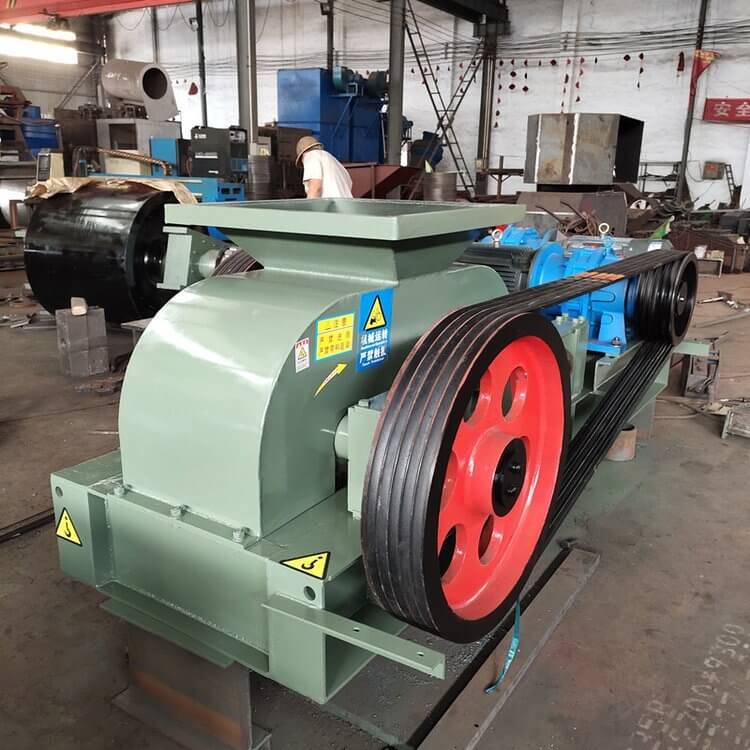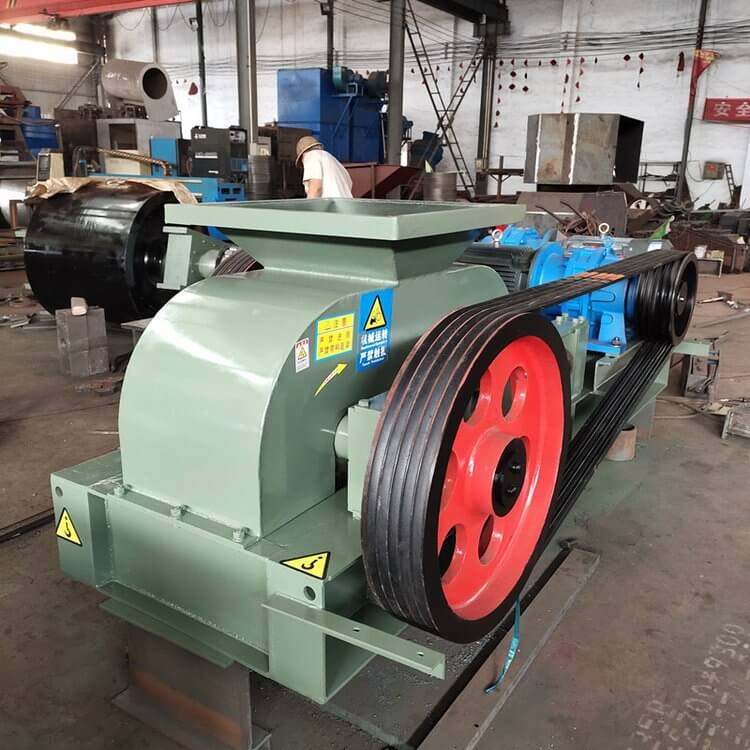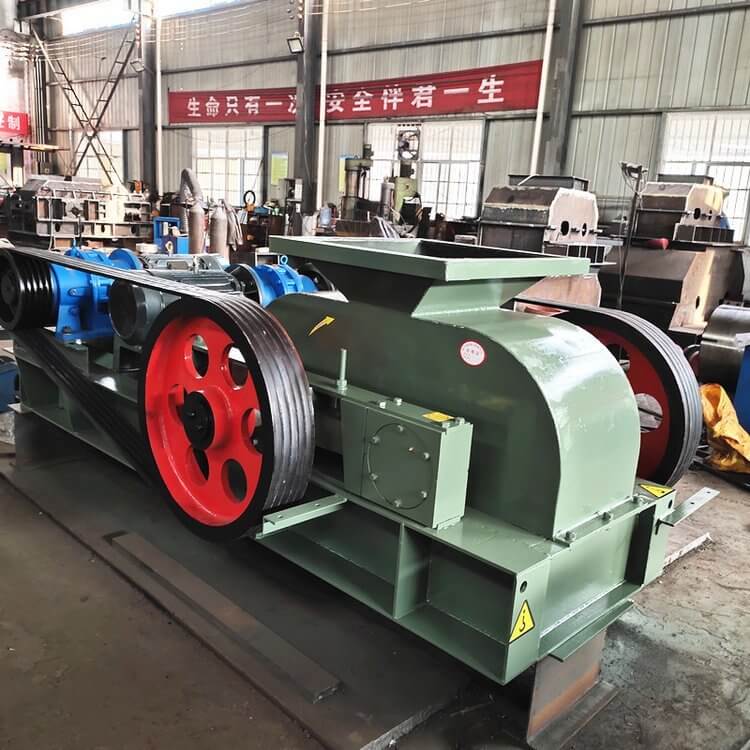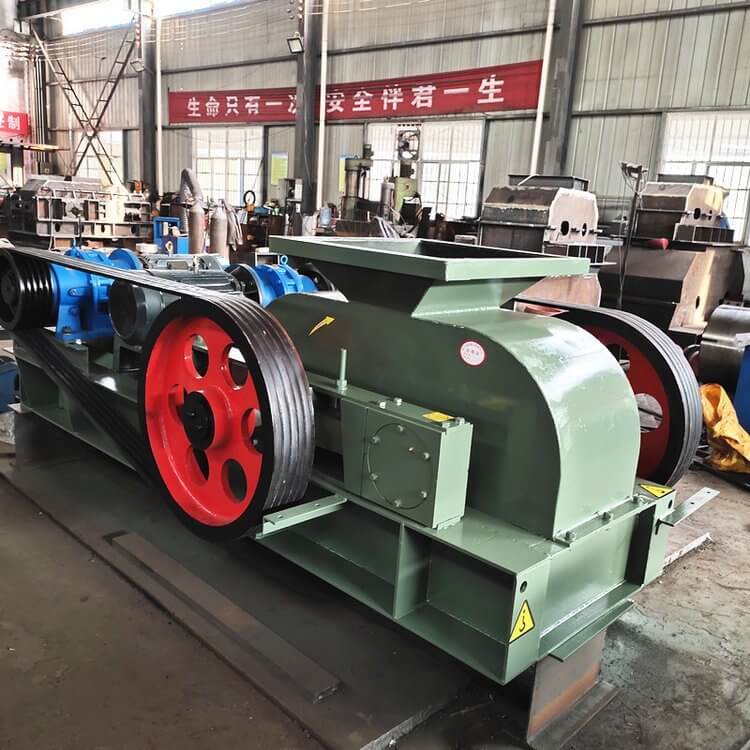 Working Principle:
The toothed roll crusher is powered by two motors, which are transmitted through the V-belt through the sheave pulley to drag the roller and rotate in accordance with the relative direction. The crushed material is crushed by the roller from the feed port, and the crushed product is discharged from the bottom.
Features:
The structure is compact, the output is increased by about 30%-40%, the energy consumption can be reduced by about 20%-30%, no blocking, small size, small space occupied, and investment savings.
The discharging granularity can be adjusted quickly with a handwheel or hydraulic structure with a simple structure and little maintenance.
Roller skin has a long service life and is thickened: the roller skin is made of wear-resistant material, which is harder to damage and can last a long time.
The over-crushing rate is low and the particle size is adjustable, so it can meet various specifications and materials and meet various needs. The smaller the gap, the finer the discharge.
The whole machine is equipped with an automatic lubrication system made of high-strength steel, which makes the maintenance and operation of the machine safer.
There are two powerful motors, which run smoothly and have high crushing efficiency. The motors are replaceable for free during the warranty period. Our factory uses brand motors with a manufacturer's guarantee of quality.
Plenty of sundries utilize the integrated balance flashback protection of the liquid spring, the automatic retreat technology. When a flexible object enters a crusher and cannot be broken, it quickly returns to the original gap position to maintain continuous operation.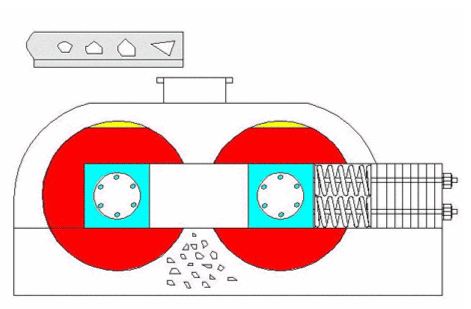 Model
Technical properties
Motor(kW)
Dimension(mm)
Weight(kg)
Feeding size(mm)
Output size(mm)
Capacity(t/h)
2PGC400x250
<16
2-5
2.3-2.5
2×5.5
2245x940x718
3600
2PGC310x400
<36
2-9
3-9
2×11
1785x2365x1415
3800
2PGC750x500
<40
2-10
7-12
2×15
2720x2700x1400
10250
2PGC750x700
<40
5-10
15-25
2×22
3422x2800x1705
11700
2PGC750x1000
<40
2-10
6-30
2×30
4150x2800x1750
12500
2PGC900x500
<40
2-10
9-30
2×22
2750x1790x2065
14000
2PGC900x900
<40
2-10
11-45
2×30
2750x2180x2065
16800
2PGC900x1200
<40
3-10
15-60
2×55
2750x2480x2065
20800
2PGC900x800
25-90
3-40
12-50
2×45
2940x2080x2065
22600
2PGC1200x1000
<40
3-12
10-50
2×37
3690x3430x2700
46820
2PGC1200x1200
<40
3-12
18-68
2×75
3690x3630x2700
14600
We can provide you with more information about Gold Ore Plant Solution. If you have any questions, please contact: Whatsapp:+8613319277356, Email:[email protected]