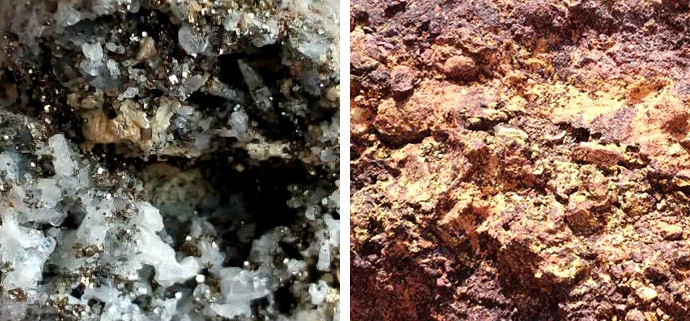 The raw material of gold
The raw material of gold is gold mine. Which gold mines are mainly replaced? Gold extraction process could what equipment? Presently, the gold raw materials on the market mainly come from vein gold mines and placer gold mines. Placer gold mines produce about 15%~25% of gold, while vein gold mines produce about 75%~ 85%.
Pulse gold ore
Among the many types of Pulse gold ores mined in China, there are gold-bearing quartz veins, gold-bearing quartz veins containing pyrite, gold-bearing pyrite altered granites, gold-bearing polymetallic sulfide ores, gold-bearing oxide ores, and gold-bearing tungsten arsenic ores.
Depending on the nature of the gold ore, a series of separation processes have been developed, such as gravity separation, mercury mixing, flotation, cyanidation, thiourea, carbon slurry, resin adsorption, and sometimes hydrometallurgy or heat treatment as well.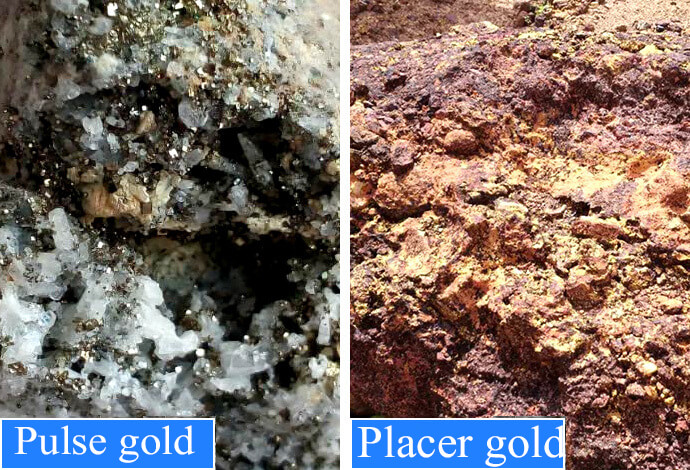 There are many different types of placer gold deposits. Each type is classified differently:
1. Transport distance determines whether a deposit is eluvial, deluvial, protoluvial, riverbed impact, or shore placer gold, most of which are riverbed alluvial deposits.
2. Depending on the type of transport force, it can be divided into aeolian placer gold deposit, ice placer gold deposit, and water placer gold deposit.
3. Placer gold deposits can be divided into a deep deposit, terrace deposit, and Hetan deposit depending on the era of transportation.
Placer gold separation process: Firstly, gravity separation is used to recover gold and its associated heavy minerals from raw ore to the greatest extent, and then gravity separation, flotation, mercury mixing, magnetic separation, and electrostatic separation are applied to separate gold and various heavy minerals from each other, for the purpose of comprehensive recovery.
What equipment is needed for mining?
To understand what equipment the gold mining industry requires, one must first understand the process of gold mining, which generally involves crushing, grinding, and separation operations (desliming is required for slimy gold mines). Below, we discuss the different equipment that is needed for each step.
Crushing part
Main equipment: jaw crusher, impact crusher, or cone crusher
Function: It is mainly used for processing gold ore mined from large deposits. If the stone is too large, it requires a large jaw crusher with an ample feed opening and strong processing capacity. With its feed inlet of more than 1000 mm and output of more than 1000 tons per hour, both impact crushers and cone crushers are designed to reduce the size of gold ore particles and facilitate the next stage of processing. Gold ores are treated using either impact crushers or cone crushers, depending on their hardness, which can be determined by the type of gold ore.

Grinding part
Main equipment: Ball mill
Function: The mill grinds the gold ore from the crushing stage to make finer particles so that the separation process can proceed. The ball mill can discharge finenesses between 0.075-0.89.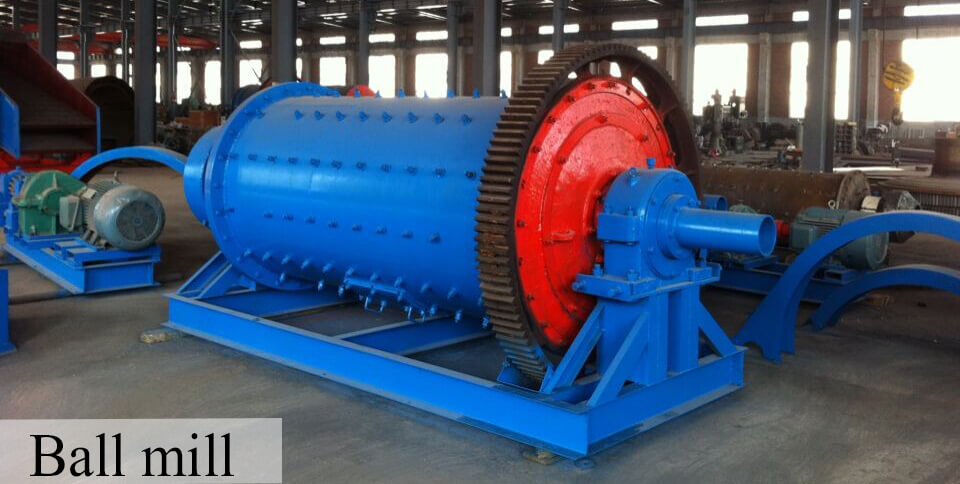 Gold extraction process
Main equipment: Lattice screen, vibrating screen, cylindrical screen, desliming bucket, mixing tank, thickener, gold pan, mercury mixing cylinder, chute, jig machine, shaking table, magnetic separator, placer gold centrifugal washing unit, mercury mixing plate, flotation machine, etc.
Function: sorting operation is an important process for gold mine. We also mentioned the sorting process required for gold mine treatment. Different processes use different equipment, such as the gravity separation method. The commonly used equipment is a chute, jig, etc; Magnetic separator is adopted for the magnetic separation method; the Flotation method adopts a flotation machine. Its main function is to separate the gold from the gold mixture. If the nature of gold is different and the beneficiation methods are different, the equipment used is different.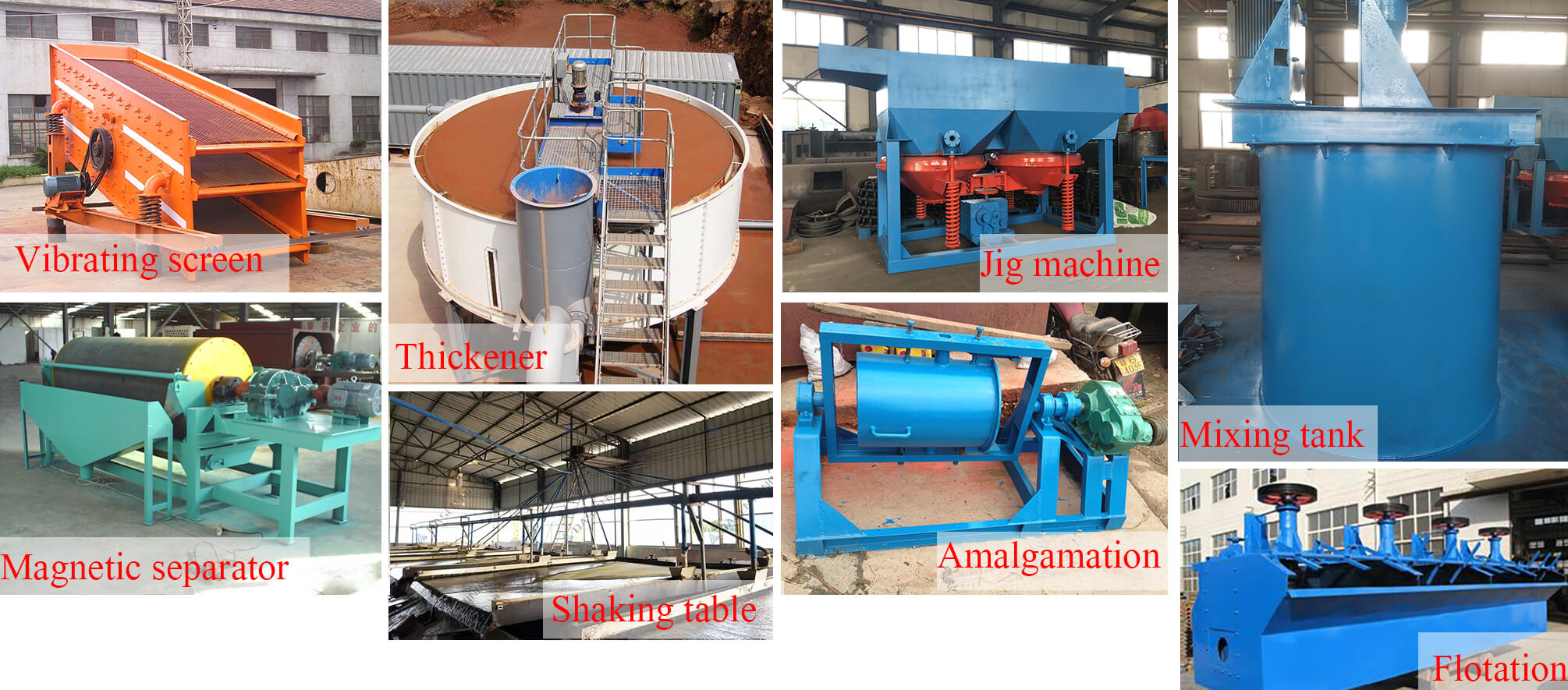 Therefore, the equipment required for gold mining needs to be chosen according to the actual situation, such as gold particle size, composition, output, requirements for the finished product, etc.
If you want to know more about CIP/CIL leaching plant or want to purchase mining equipment, please submit a message or consult online customer service, we will reply to you as soon as possible.Whatsapp:+8613319277356 Email:[email protected]
https://dasenmining.com/wp-content/uploads/2021/12/砂金-1.jpg
470
690
Dasen
https://dasenmining.com/wp-content/uploads/2021/06/logo.png
Dasen
2021-12-16 08:11:16
2022-02-15 02:38:41
What equipment do you need for gold extraction process?