Description
Name: SZZ series self-centering vibrating screen
Feeding particle size: 40-150mm
Motor power: 2.2-18.5KW
Production capacity: 20-300t/h
Application: In the screening of materials such as ores and coal, self-centering vibrating screens are used for coarse, medium-fine, and ultra-fine screening. Additionally, it can be used to de-cement and de-mediate materials.
Introduction:
A self-centering vibrating screen is used for coarse, medium, and fine screening of ores, coal, and other materials at all levels, and is also effective for decementing and demediating materials. Generally, self-centering vibrating screens consist of a screen box, an exciter, a suspension (or support) device, and a motor. A self-centering vibrating screen has a wide range of applications. Mining, coal, smelting, building materials, refractory materials, light industry, chemical industry, and many more industries use it for product classification. A crushing sub-unit uses it for this purpose. Custom vibrating screens have a circular motion trajectory, simple structure, reliable performance, easy maintenance, and high production efficiency, so they are widely used. There are two types of vibrating screens: hanging and seat. Small screen machines are equipped with a mobile seat frame. The screen machine is divided into single-layer and double-layer screen. The transmission form is divided into left and right installation. The screen has woven mesh and punch perforated sieve.
In addition to removing material from media, custom shakers can be used in many other applications. An exciter's main shaft is rotatably driven by the motor via a V-belt. The vibrating screen box is caused by the centrifugal inertial force of the unbalanced organisms on the exciter. Change the eccentric weight of the exciter or change the amplitude.
Advantage:
Having the center line of the pulley and the center line of the bearing not on the same straight line results in elimination of the vibration phenomenon, reduction of fatigue and wear on the belt, enhancement in the amplitude of the screen, and an overall increase in productivity.
1. Excitement is generated by the block eccentricity, which is a powerful force;
2. The screen has low power consumption, low noise, and a long service life;
3. Automatic discharge, fully enclosed structure;
4. Screening accuracy is high, particle size can be adjusted, and there is a large processing capacity;
5. The screen machine structure is simple and stable, and the maintenance is simple and quick.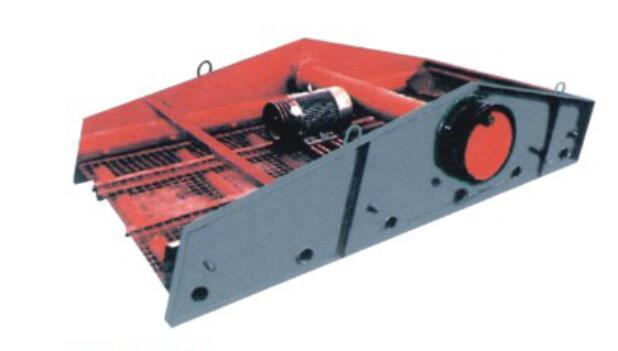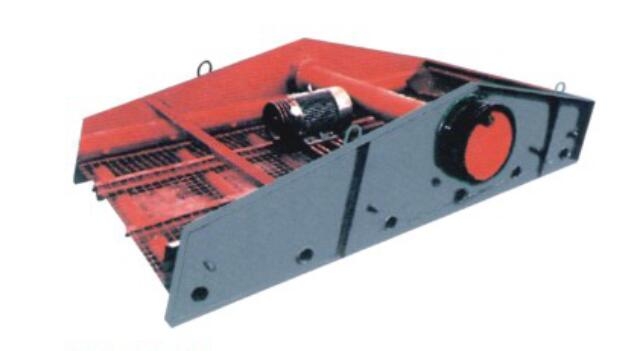 Working principle:
With the motor running, the eccentric shaft integrated with the screen box rotates through the pulley, and the centrifugal inertia force is generated as the eccentric shaft rotates, which causes the screen box to vibrate in a circular trajectory. During operation, the center distance of the small and large pulleys can be kept unchanged due to the eccentricity of the shaft hole of the large pulley.
| | | | | | | |
| --- | --- | --- | --- | --- | --- | --- |
| Model | Specification | Max Feeding Granularity | Capacity | Motor Model | Motor Power | Weight |
| SZZ918 | 900*1800 | 40 | 20-25 | Y100L1-4 | 2.2 | 420 |
| SZZ₂918 | 900*1800 | 40 | 40-50 | Y100L1-4 | 2.2 | 570 |
| SZZ1225 | 1250*2500 | 100 | 70-100 | Y132S-4 | 5.5 | 1020 |
| SZZ₂1225 | 1250*2500 | 100 | 70-100 | Y132S-4 | 5.5 | 1320 |
| SZZ1530 | 1500*3000 | 100 | 90-200 | Y132M-4 | 7.5 | 1650 |
| SZZ₂1530 | 1500*3000 | 100 | 90-200 | Y132M-4 | 7.5 | 2870 |
| SZZ₂1540 | 1500*4000 | 100 | 90-200 | Y160L-4 | 15 | 4240 |
| SZZ1836 | 1800*3600 | 150 | 100-300 | Y180M-4 | 18.5 | 4500 |
| SZZ₂1836 | 1800*3600 | 150 | 100-300 | Y180M-4 | 18.5 | 5616 |
We can provide you with more information about Gold Ore Plant Solution. If you have any questions, please contact: Whatsapp:+8613319277356, Email:[email protected]