Description
Product Name: Drum Screening Machine, Trommel Screen, Mobile trommel screen, Trommel separator
Product material: conventional manganese steel can be customized
Feed particle size: 1-200mm
Processing capacity: 10-800T/h
Product use: screening of sand and gravel materials
Trommel separator structure:  The closed trommel screen is mainly composed of a motor, a reducer, a trommel device, a frame, a sealing cover, and an inlet and outlet.
The trommel screen is a very widely used machine in the sorting technology. It controls the sorting of ore materials by the size of the particles, and the sorting accuracy is high. The barrel of the trommel screen is generally divided into several sections, depending on the specific situation, the sieve holes are arranged from small to large, and the sieve holes on each section have the same aperture.
A cylinder is made of wire mesh or perforated steel plate, and it rotates around a flat axis or an inclined axis.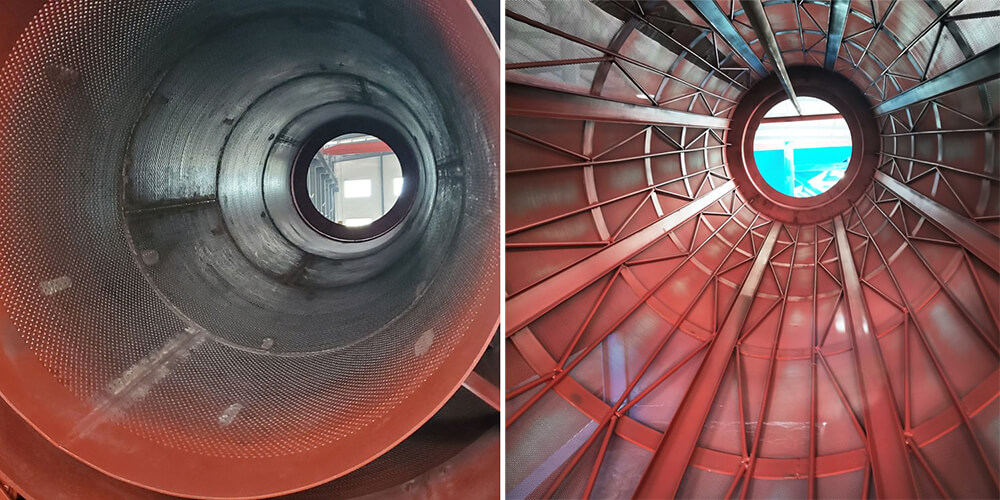 Application:
Trommel separator are mainly used to classify the particle size of the material, and are widely used in electric power, mining, metallurgy, building materials, chemical and other industries. Refractory materials, coal, sand quarry stones, and sticky and wet materials such as coal, coke, white ash, placer gold ore, etc., are often classified in this way to make product structure more uniform.
Features:
①New structure: With the multi-stage cylindrical screen structure, the capacity of the traditional equal-diameter cylindrical screen is increased from 40t/h to 120t/h when the opening rate is 30%.
②Efficiency: Compared to a traditional cylindrical screen with an effective working area of 12~17, the effective working area of a rectangular screen is 3.6 times larger.
③Low wear: Due to the multi-stage and multi-copying plate design, the friction of the material movement form is small, the service life is long, and the maintenance cost is low.
④Energy efficiency: The mechanical transmission loss is low and the structure design is reasonable, so only a small power motor is required.
⑤Easy to operate and maintain: The recycling production of Shougang No. 3 blast furnace demonstrates that the equipment has a compact structure, is stable in operation, and is easy to operate and to maintain. The mesh surface follow-up device reduces the blocking rate.
⑥Wide application: The wear-resistant strength sieve plate is used, which allows it to be used for screening sharp, hard and heavy materials without worrying about the damage or deformation of the mesh surface.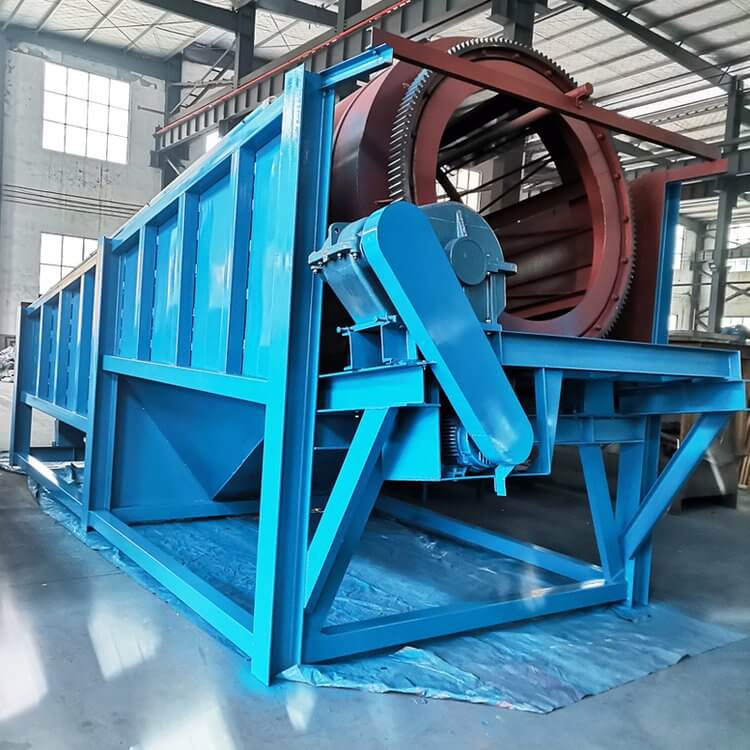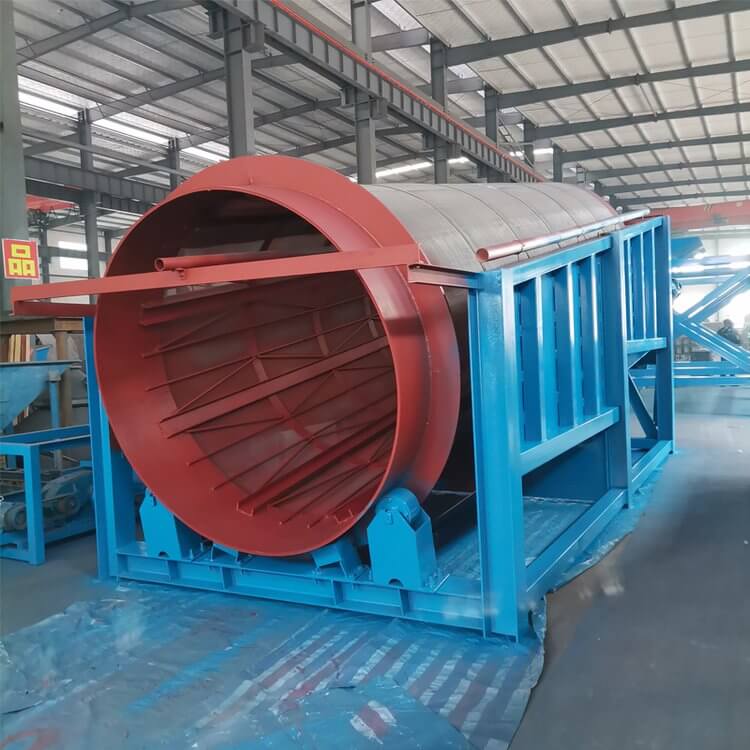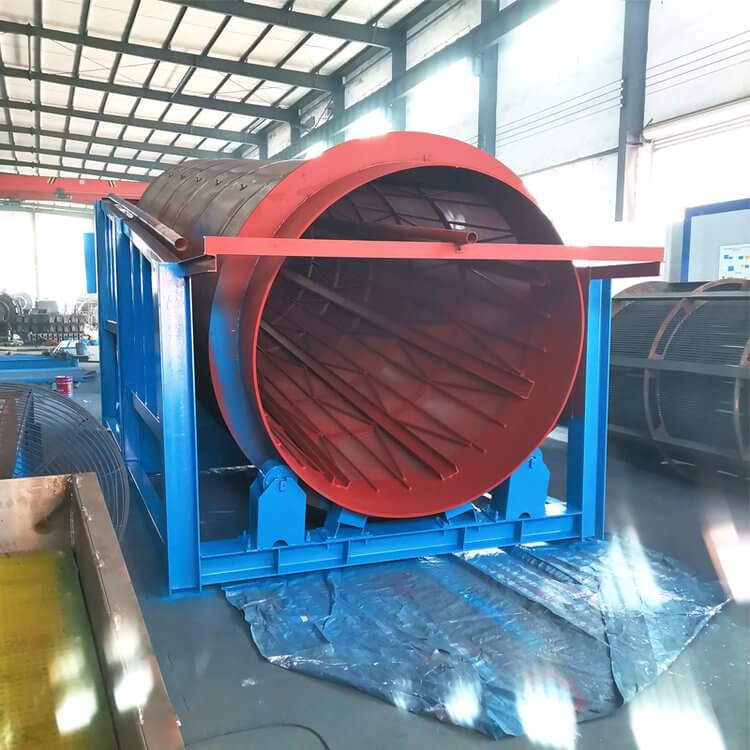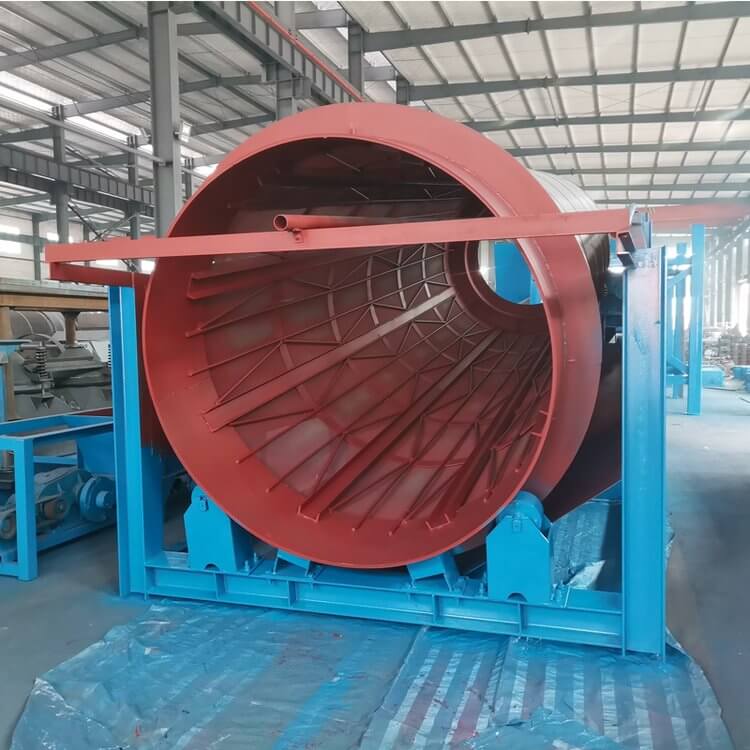 Advantage:
1. With the rolling conveying principle, the friction coefficient is low, the abrasion is minimal, and the screen holes are difficult to block.
2. Using an integral through-shaft structure, the roller supports run smoothly, do not vibrate, and are quiet.
3. A split design is adopted for the internal drum screen fittings, allowing quick and convenient replacement and maintenance.
4. Drum bodies are fully sealed, and do not generate dust or pollution.
5. Operation is safe and reliable. There is deceleration transmission, high transmission efficiency, low power consumption, low energy consumption, and obvious energy savings.
6. According to customer requirements, different screen materials, screen hole sizes, high screening efficiency, long service life, and low maintenance costs can be used.
Model
Capacity

(tph)

Power(kw)
Drum diameter(mm)
Drum length(mm)
Screen size(mm)
Dimension(mm)
Weight(t)
DME-0510
1-10
1.5
500
1000
<3-10
1800*1020*1500
1.0
DME-1015
5-20
4.0
1000
1500
3000*1400*2145
2.2
DME-1020
10-40
5.5
1000
2000
3460*1400*2145
2.8
DME-1225
20-60
7.5
1200
2500
4146*1600*2680
4.2
DME-1530
30-90
11
1500
3000
4460*1900*2820
5.1
DME-1545
50-120
15
1500
4500
5960*1900*3080
6.0
DME-1848
70-180
22
1800
4800
6500*2300*4000
7.0
DME-1860
80-200
22
1800
6000
8000*2300*4000
7.5
DME-2055
120-250
30
2000
5500
7500*2500*4000
8.6
We can provide you with more information about Gold Ore Plant Solution. If you have any questions, please contact: Whatsapp:+8613319277356, Email:[email protected]