Description
Jaw Crusher, Vibrating Feeder and vibrating screen compose the unit of the Mobile Crusher Plant Station, and at the same time along with a highly efficient vibrating feeder. Vibrating feeder can reduce the load capacity of the Jaw Crusher, and also increase the total production. Jaw Crusher is widely used in many ways, and Mobile Crusher are mainly used in primary crushing on mountain extraction. The capacity range of Mobile Jaw Crusher is 50-500t/h.
Unlike other machines, mobile crushing plants include three stages of crushing. Mobile crushing plants have been around for a long time, but they are now reaching the peak of their popularity. This type of crushing plant is characterized by low space requirements, improved production capacity, environmental protection, and great mobility. At present, it is the most advanced crushing equipment available. Typically, mobile crushing plants are used in mines and on construction sites for screening and crushing.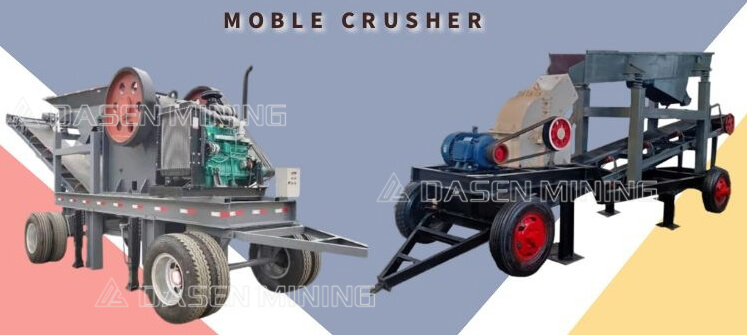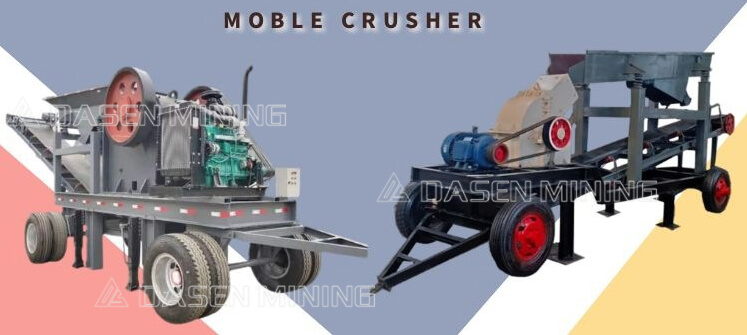 There are two specifications for this mobile crushing station: A and B
A:Capacity: 20-30tph
Feeding machine: 0830 1.5kw
Jaw crusher: PE300*500 22kw
Hammer crusher: PC 600*800 55kw
Belt conveyor: 800*6000 feeding belt 4kw
Belt conveyor: 800*3000 outputting belt 4kw
Cabinet control box
Mobile steel frame
Fixed outrigger
Total power: 86.5kw
B:Capacity: 10-20tph
Feeding machine: 0730 1.1kw
Jaw crusher: PE220*350 11kw
Hammer crusher: PC 400*600 30kw
Belt conveyor: 650*6000 feeding belt 3kw
Belt conveyor: 650*3000 outputting belt 3kw
Cabinet control box, Mobile steel frame, Fixed outrigger
Total power:48.1kw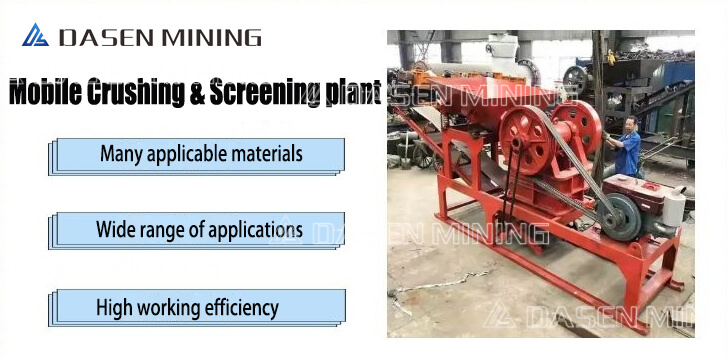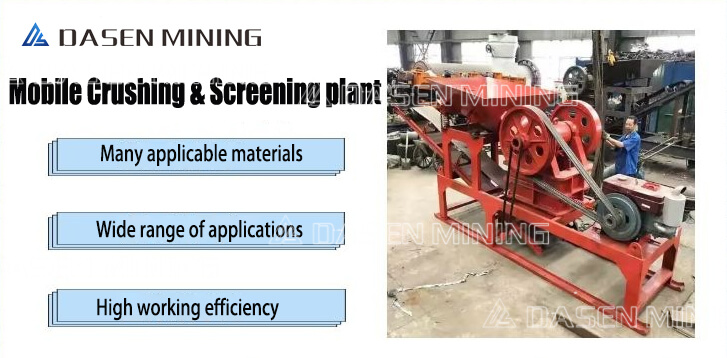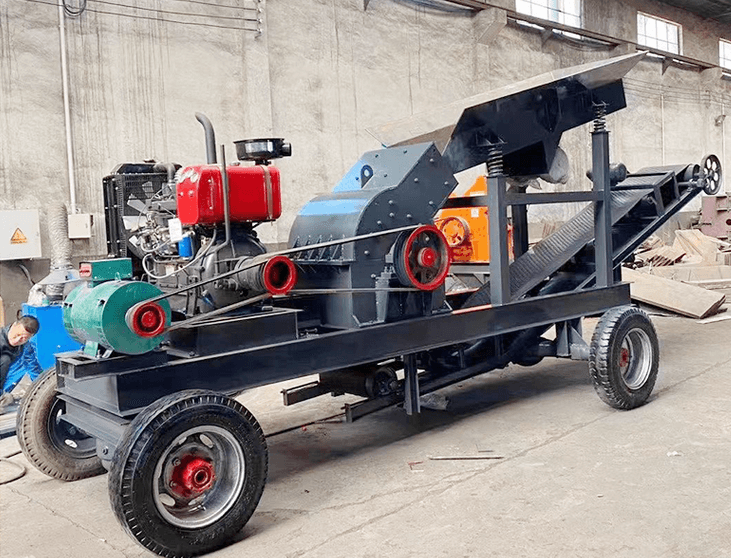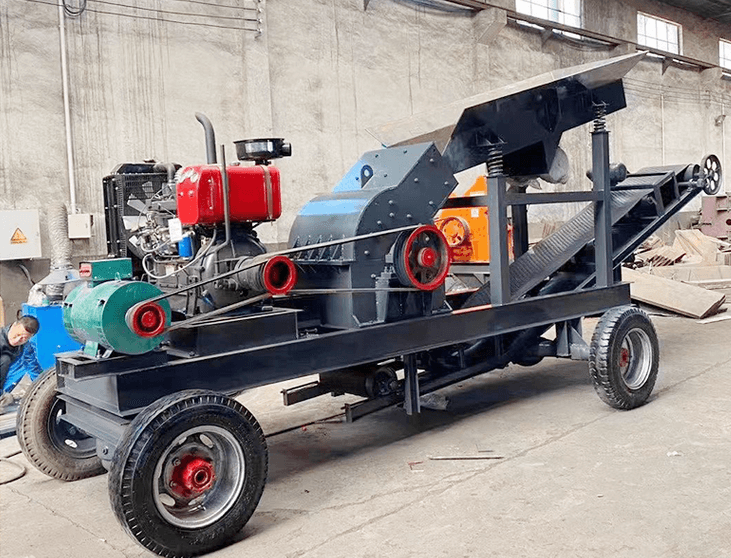 The three stages of the mobile crushing plant can be completely adjusted by the operator. For example, the operator may choose to crush first, then to screen and again to crush in order to get a better final result. Also, as the mobile crushing plant is mounted on a truck frame or similar moving frame, it can deliver the final product to the required place once the crushing is done. However, this is only one small benefit when compared with the following three major benefits of the mobile crushing plant:
1. Low Operating Costs
2. Reliable & Efficient Performance
3. Versatile & Flexible Configuration
In all directions, the finished product meets various needs with uniform particle sizes.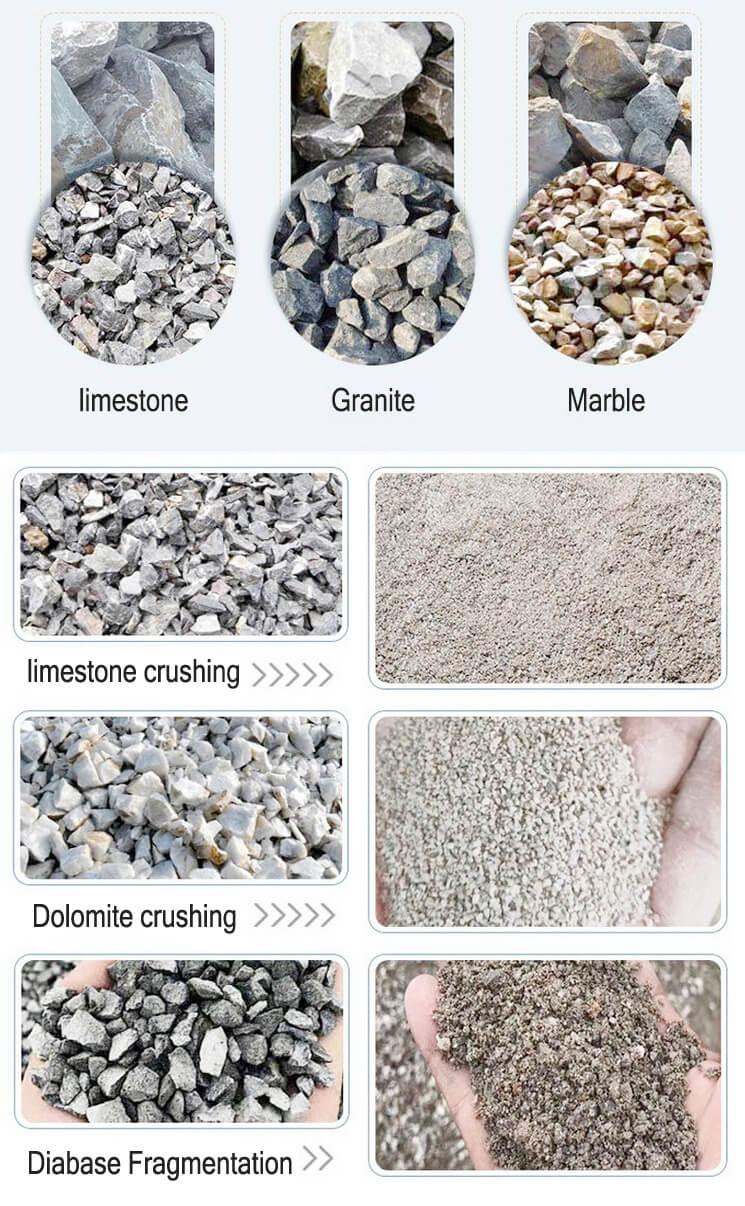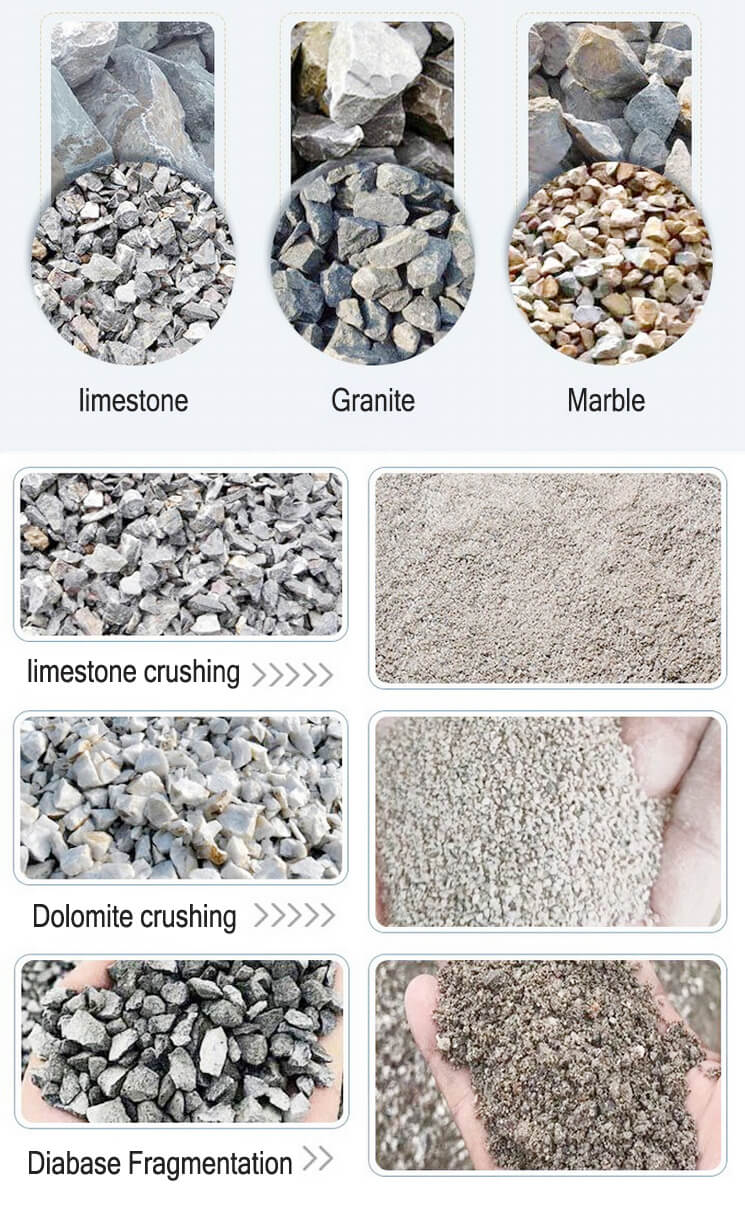 More than 200 kinds of materials can be crushed by it, and it can be used in a wide variety of applications.
Host Flexible ConfigurationThere are dozens of primary crushing plants available to suit the individual needs of customers. They are able to switch easily between host devices.

Add Adjustment Function

Increasing the installation angle of the vibrating screen on the mobile crushing and screening plant will increase the machine's capacity.

Easy to Install

Mobile Complete Crushing Plant is a flexible and maneuverable parking function that quickly enters working mode.

Wear-resistant Hammer

The hammerhead is cast by new technology and new technology, which is more wear-resistant and impact-resistant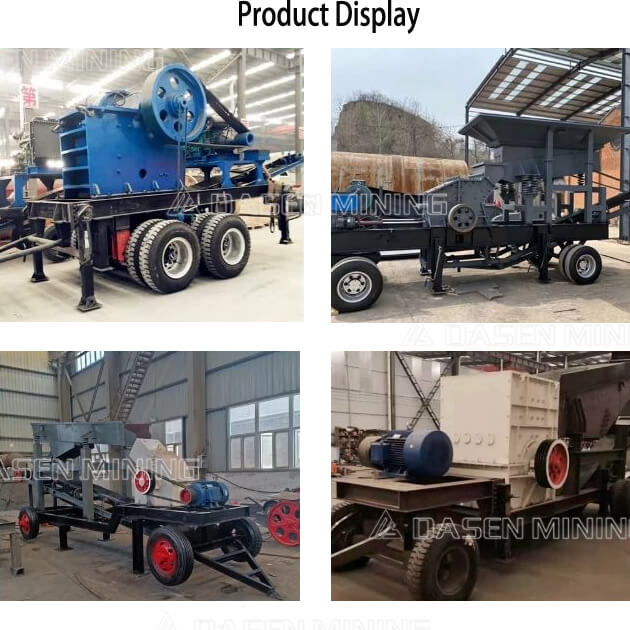 1. Mobile Jaw Crusher
It is mainly equipped with feeding + jaw crusher + conveyor belt, suitable for coarse crushing, adopts extrusion crushing work, deep cavity and no dead zone, not easy to cause material blockage, coupled with flywheel design, effectively reduces vibration, runs more smoothly, and improves To improve the overall output, gasket type discharge port adjustment device.
2. Mobile Impact Crusher
It is mainly equipped with impact crusher + vibrating screen + conveyor belt, and uses impact to crush materials. The rotor and crushing cavity are designed for different applications. The machine has strong rigidity, the rotor has a large rotational inertia, and the finished product has an excellent particle shape, which is cubic. Comprehensive High benefit.
3. Mobile Cone Crusher
It is mainly equipped with feeding + cone + conveyor belt, suitable for medium or fine crushing. It adopts the push-type structure on the low-hanging shaft of the jaw plate, which has the characteristics of high production capacity, long service life of the tooth plate, low energy consumption, and uniform product particle size.
4. Mobile Hammer Crusher
Mainly equipped with feeding + heavy hammer + conveyor belt, suitable for medium crushing, large moment of inertia, large feeding particle size, one-time crushing effect, strong production capacity, high output value, and good particle shape.
We can provide you with more information about the gravity machine and gold processing plant.If you have any questions, please contact: Whatsapp:+8613319277356, Email:[email protected]