A gold mine in Africa found that although the classification efficiency before beneficiation is high, the classification effect is poor, the plant area is limited and the cost remains high. After repeated discussion and selection, the hydrocyclone separator of Dasen Mining . was finally selected. Although the output decreased, it also fully met the needs of the concentrator. Moreover, the graded hydrocyclone group of Dasen has good material and low wear. At the same time, the gapless gate valve independently developed by Dasen Mining Co., Ltd. is installed at the feed port of each set. The valve has a reliable operation, low movement resistance, and small valve space size, The diameter of the whole hydrocyclone group is reduced. Finally, achieve the goal of reaching the standard and production and basic cost control.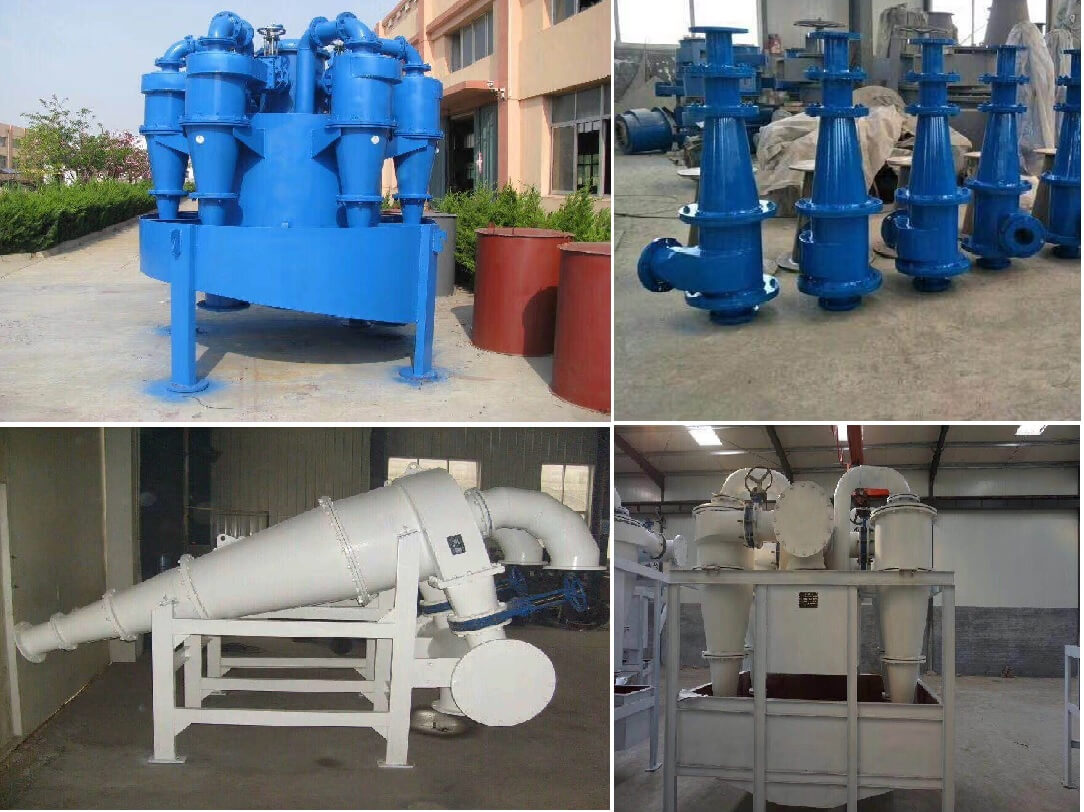 Hydrocyclone advantages:
Higher classification/separation efficiency.
Long lifetime of wear linings.
Better technical data and economic profit.
Steady and reliable structure parameter.
Hundreds of on-site cyclones for your reference.
Professional engineers serve periodically on your site.
Hundreds of successful projects for your investigation.
Supply process upgrade and optimization complete solutions.
Abundant customization services experiences.
All kinds of different EPC cases for different products.
Help customers save time and money.
Successful cases
During the classification of a gold mine, it was found that the classification effect was poor and the solid-liquid separation was not obvious, so several hydrocyclone separator were added. The grading cyclone equipment of Dasen Mining adopts the involute feeding method. This involute feeding port is beneficial to increase the centrifugal force of the material, improve the classification effect, greatly reduce the wear of the feed box, with a high classification index and small index fluctuation. In the actual application process, the customer is very satisfied.
For all your Fabrication and Equipment Maintenance needs, Get in contact with us today to see how we can help you!!Whatsapp:+8613319277356 ,Email:[email protected]
https://dasenmining.com/wp-content/uploads/2021/09/图片1-1.jpg
812
1084
Dasen
https://dasenmining.com/wp-content/uploads/2021/06/logo.png
Dasen
2018-08-04 06:22:37
2022-04-06 06:50:30
On 4th Aug, 2018, Manufactured hydrocyclone separator will be exported to Africa soon