The Beneficiation Testing of Water Soluble Copper Ore (Aqua blue copper)
Hello, everyone, this is Niko from Dasen Mining Machinery.
Today, we will introduce you the Beneficiation Testing of Water Soluble Copper Ore.
This is that copper ore from Columbia, which is relatively rare. And the customer wants to do the copper ore gravity +flotation testing.
Before beneficiation testing, we did a X-Derivative testing on ore for knowing the ore features, this is the content made by X-Derivative testing.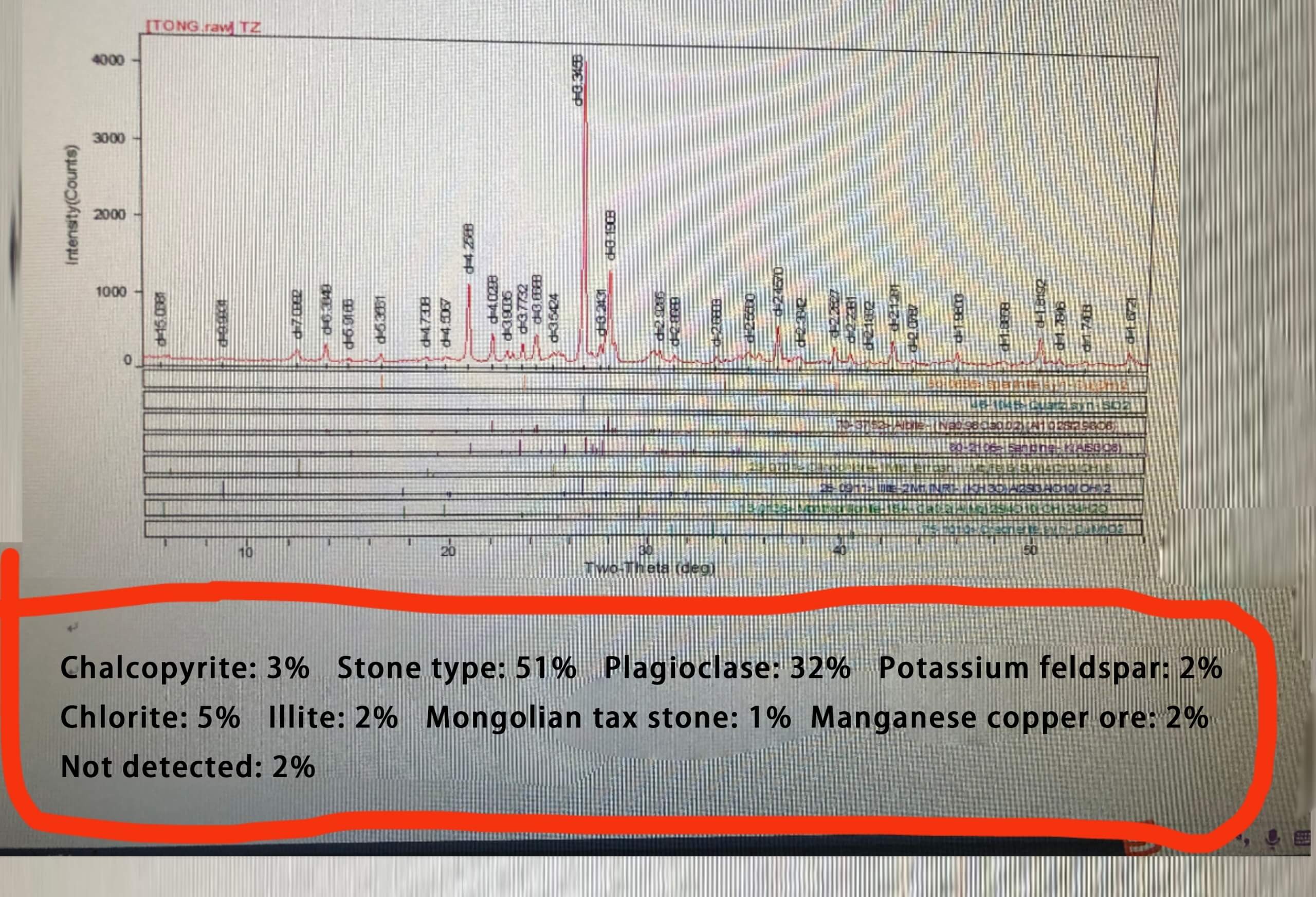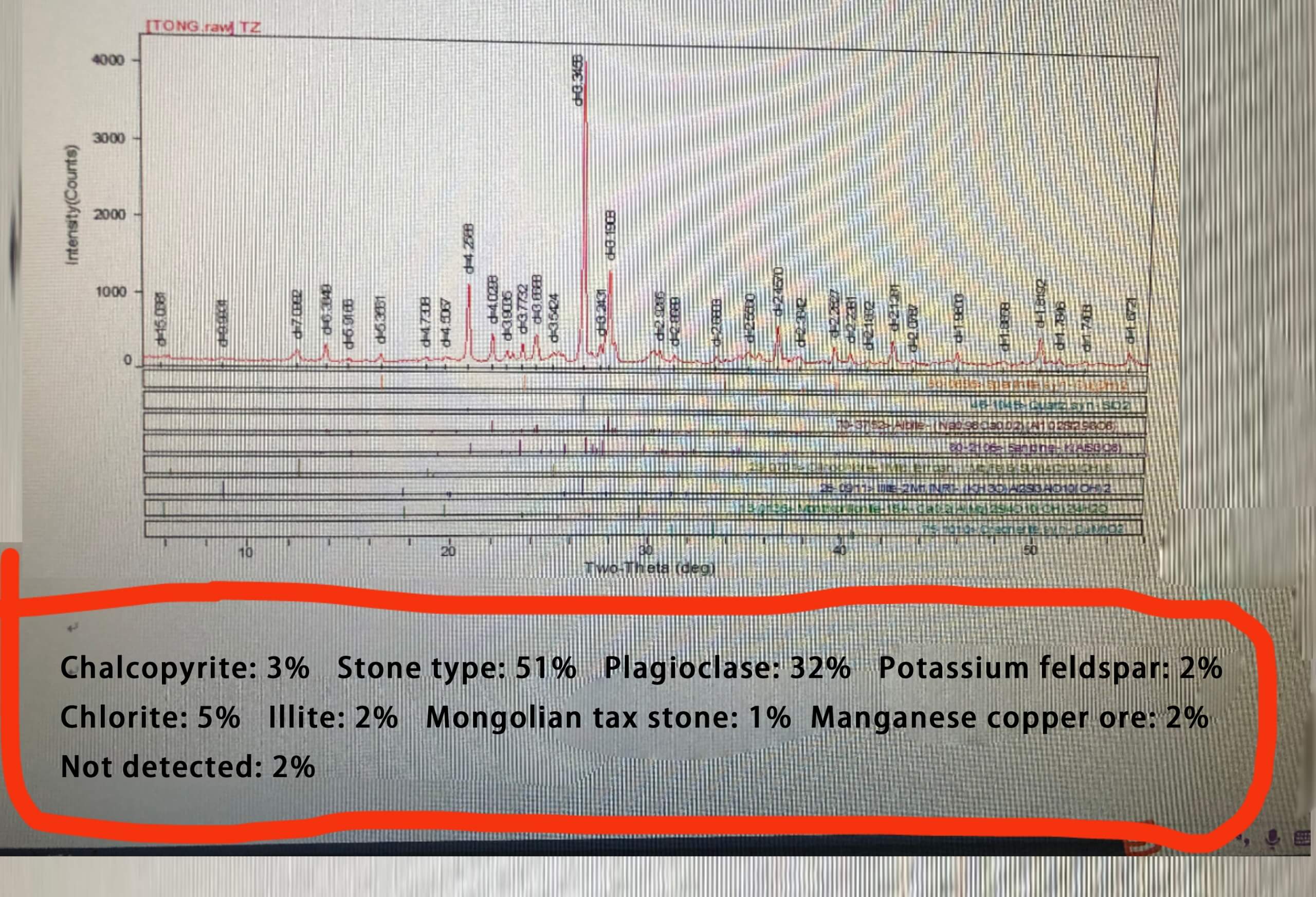 And, we also didi the different elements testing in raw ore.


This is the copper,gold, and silver content.
After these two testing, we started the gravity+flotation beneficiation test.
This is the processing flow we use.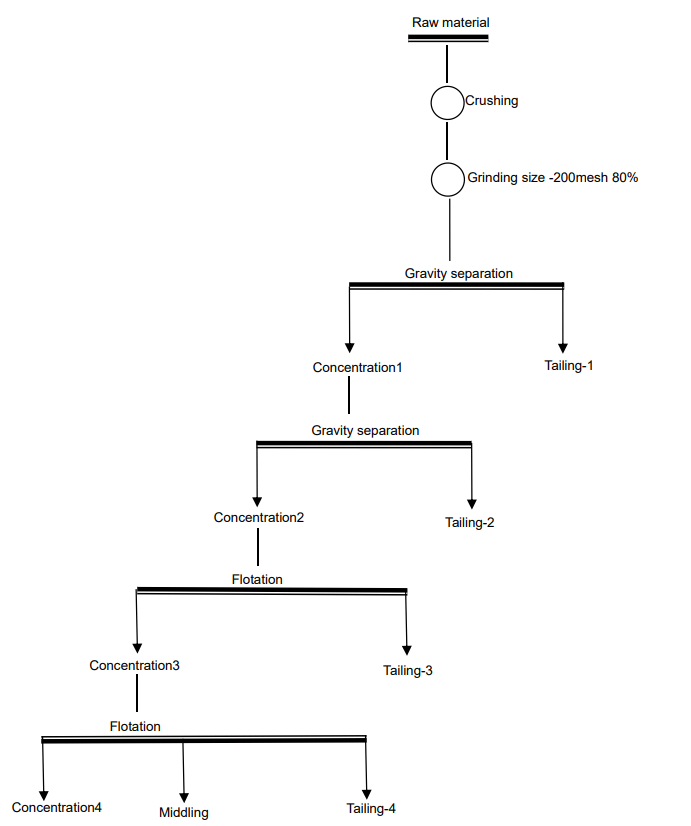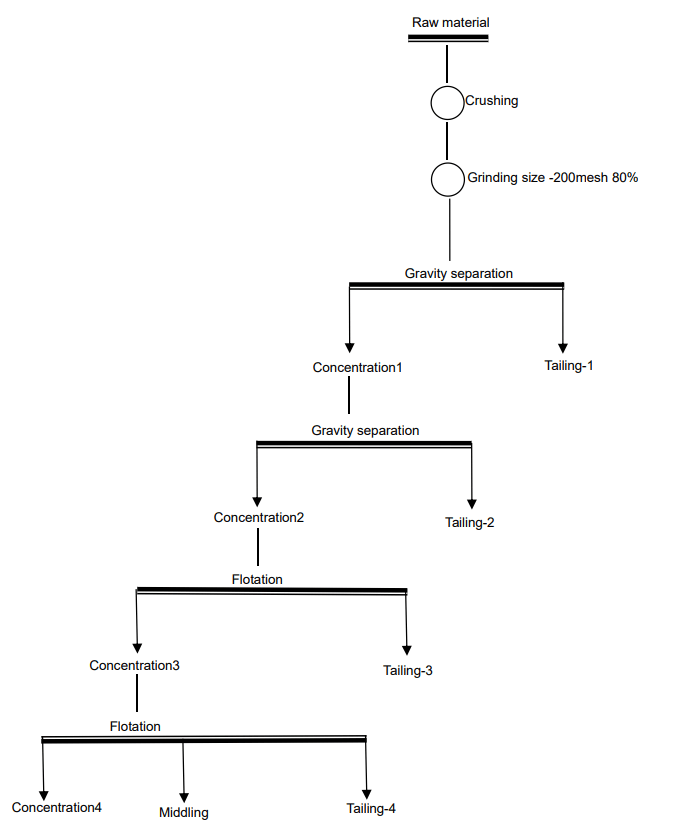 In this flow, we use 2 stages gravity separation and 2 stages flotation separation.
After testing, we found we found gravity separation can effectively upgrade the copper, which can reach the copper grade from 4% up to 10%. But for flotation separating, the result is not good, the flotation separating cannot make the copper ore grade improve obviously.
This is the lab video:
this is gravity separating, this is flotation separating.
This is the test results

This is the comparison after test: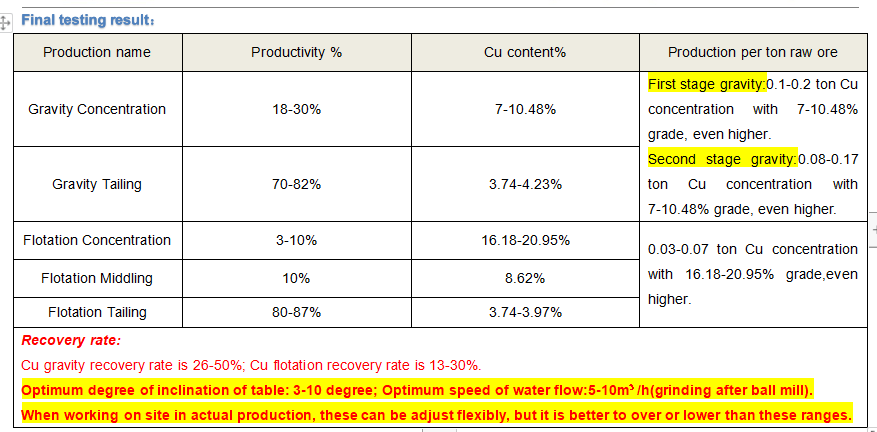 Based above data, we can get a conclusion:
In gravity separation, copper content has an obvious rising, but in second flotation separation, it is not.
So, considering the entire beneficiation effect, we dont recommend use the flotation part, but can use gravity separation without any problem.
After crushing+grinding+gravity separation, the customer can get the above 10% copper concentrate and tailings. This copper concentrate can be sold directly, but about the tailing, it can be processed by acid leaching method. This acid leaching method is the most suitable for such type copper ore and it is also high cost performance.
Below is about the data report of this testing: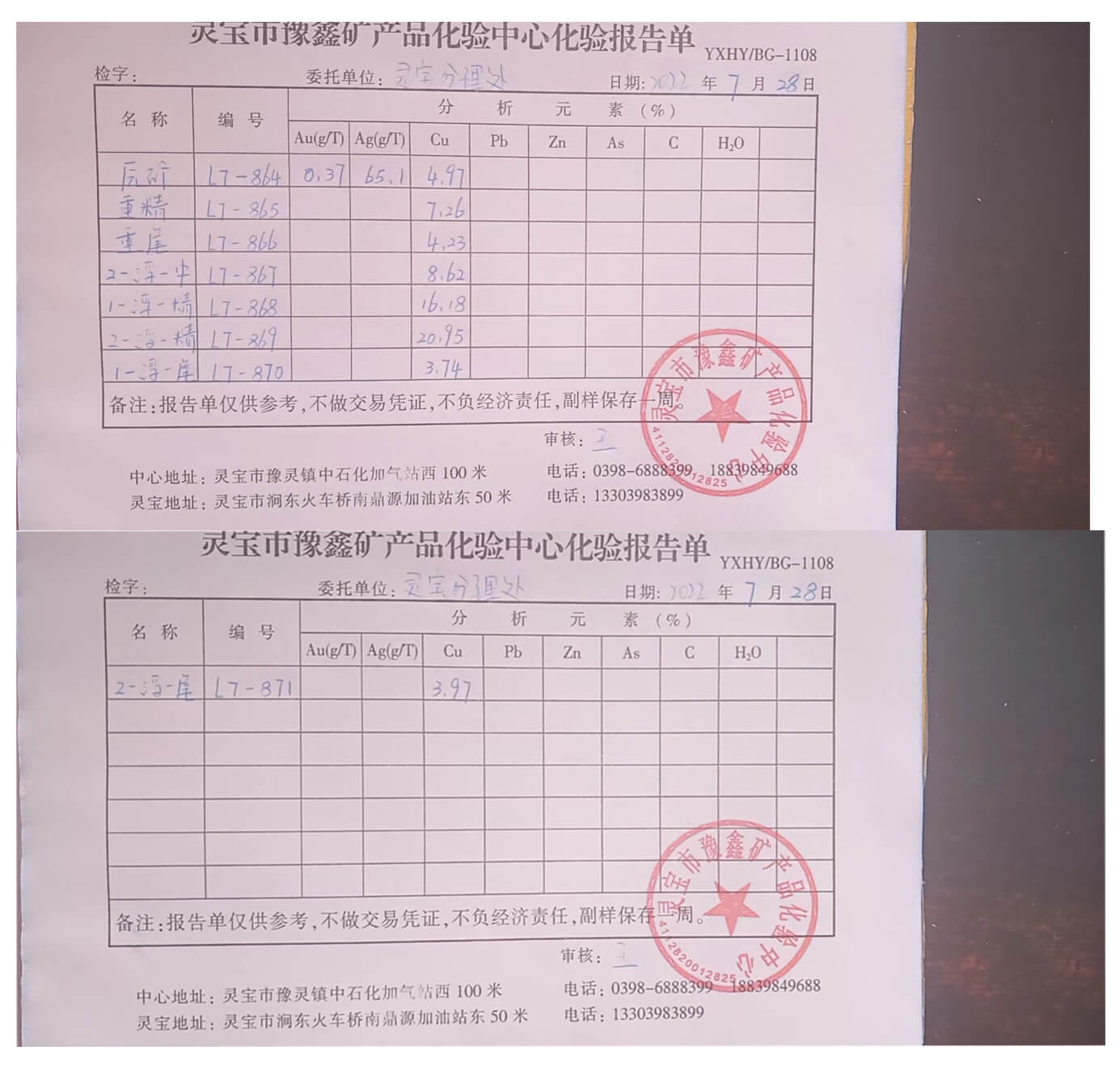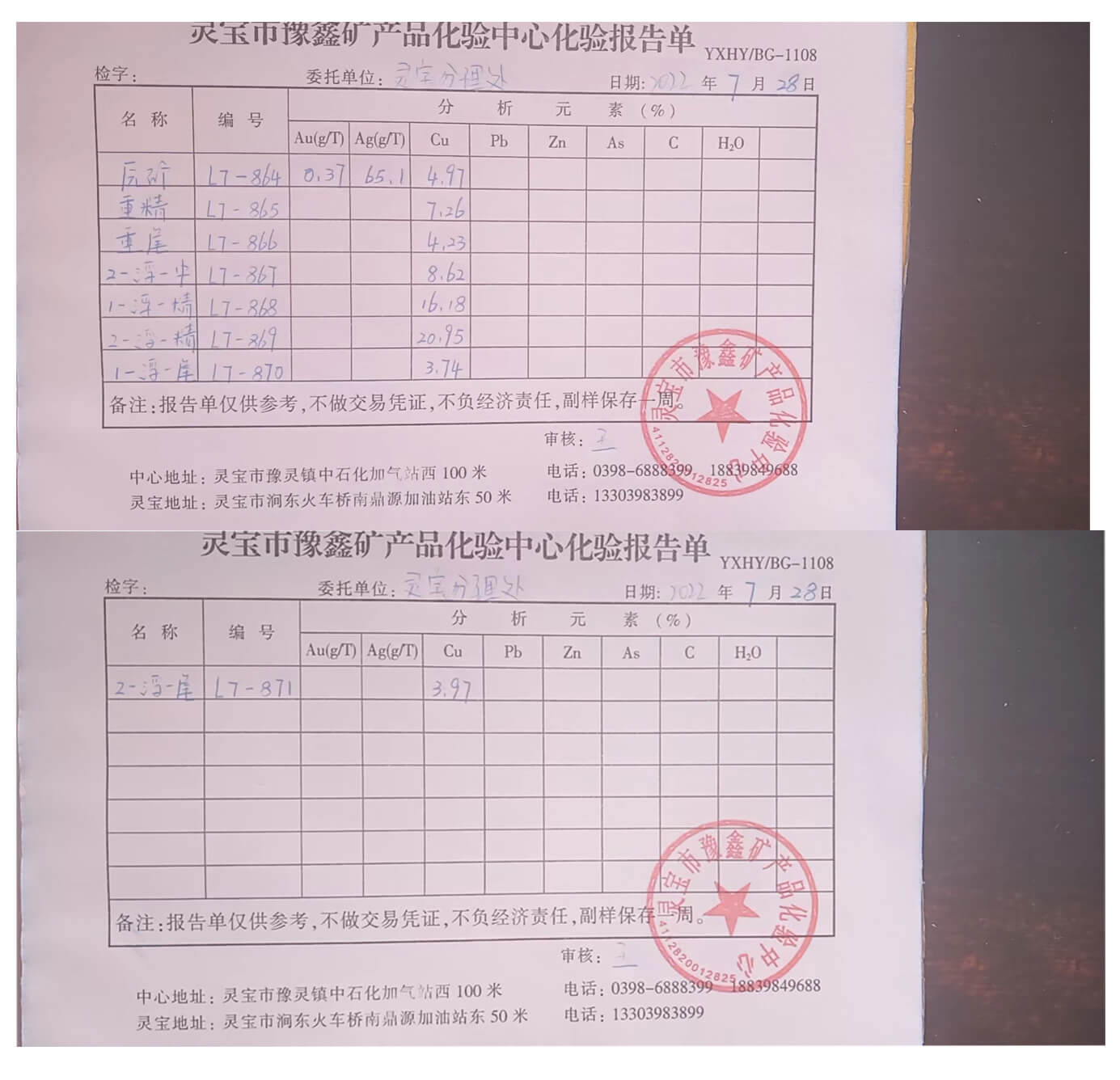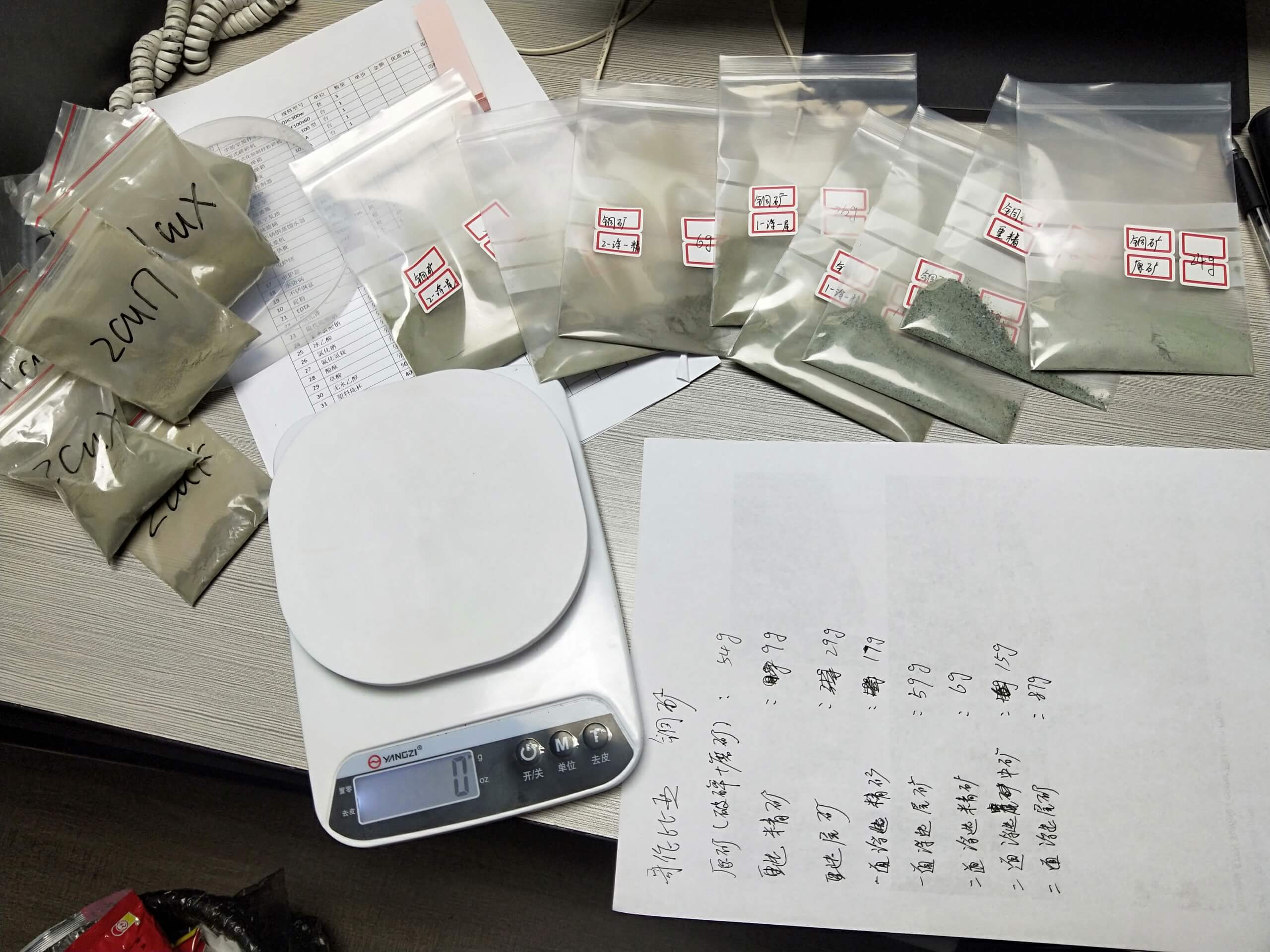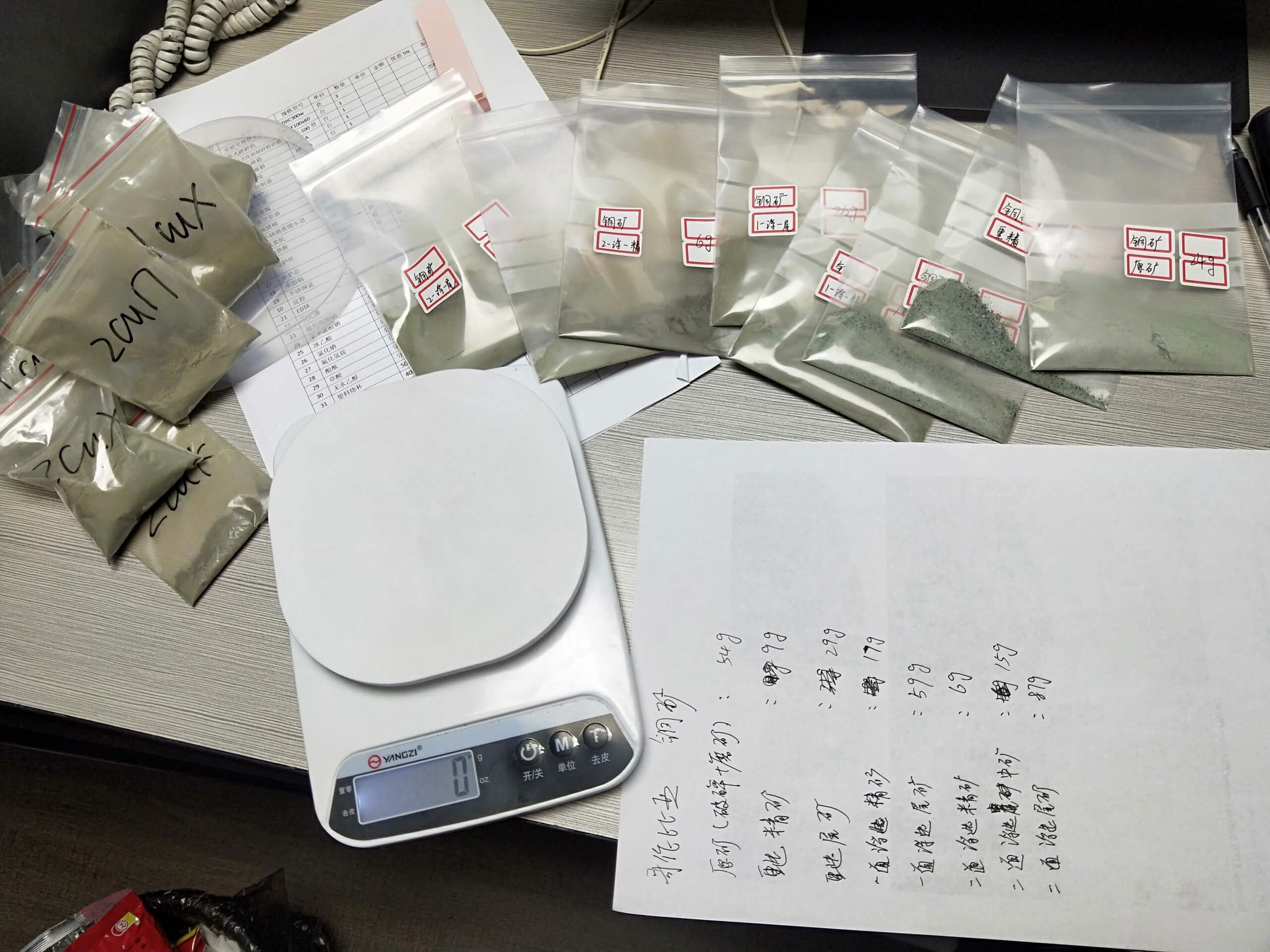 If you are interested, please contact us.
We can provide you with more information about Aqua blue copper. If you have any questions, please contact: Whatsapp:+8613319277356, Email:[email protected]
https://dasenmining.com/wp-content/uploads/2022/11/copper-ore-gravity.png
542
962
Dasen
https://dasenmining.com/wp-content/uploads/2021/06/logo.png
Dasen
2022-11-30 01:51:59
2023-03-03 02:43:37
Testing the Beneficiation of Water Soluble Copper Ores