Description
Arc-Plate Style Electricity Sorting Machine is the new type of mineral processing equipment based on the improvement of Slide-Plate Style Electrical Sorting Machine and Sieve-Plate Style Electrical Sorting Machine. It has the characters of low energy consumption, large output, easy operation, etc. It adapts to the selection of rare metal ore, such as zircon, rutile, tin ore which distribute in Australia, Indonesia, Vietnam and so on.
Working Principle
This machine has the structure of two rows and four stories in each row. Each floor has an earthing curved slide board (stainless steel). On the top it has an arc-shaped high-voltage electrostatic plate (aluminum), which is stationary (but adjustable). When connected to high voltage static electricity, the ore minerals slip into high-voltage field area via earthing arc plate, then conductive minerals charged by induction and attracted to the electrode. Due to gravity, it is discharged from the front which is different from the non-conductive ore. Meanwhile, non-conductive mineral has also been affected by the electric field, but will not be attracted into the lower re-sorting. The process will be conducted for four times until the minerals are qualified.
Specification
1.With the reasonable structure, advanced technology,
2.convenient operation, complete protection,
3.high degree of automation, safety and reliable, with better separating effect.
4.Separation of high accuracy, can make the 120 mesh mineral to 2 mm.
5.High degree of automation, to achieve the feeding, heating, speed adjustment, high-pressure discharge, with high security.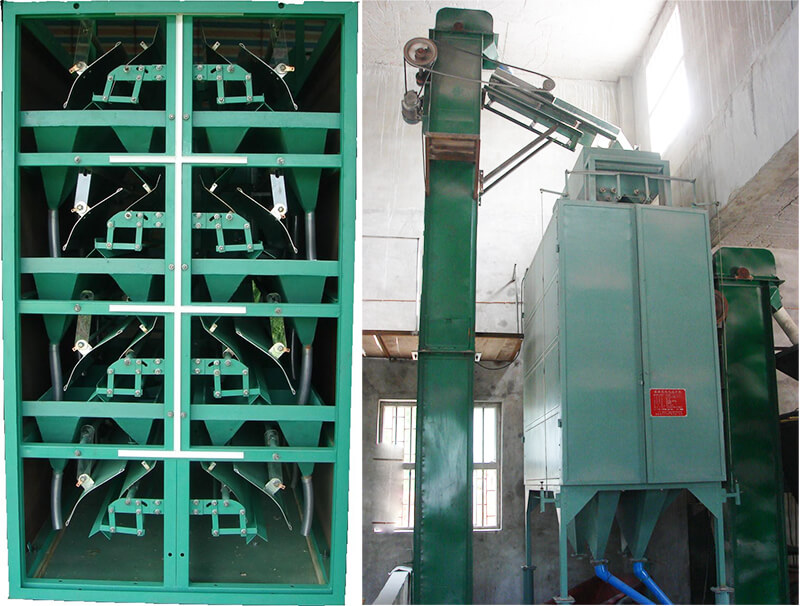 Installation
1.The machine is equipped with chassis and it should be placed vertically when installed.
2.It should be grounded well. The ground line should be buried with angle iron or water pipe into a 2-3 meters wet underground place.
3.High-voltage cables should be in plastic tube to prevent leakage.
4.Ore storage heating wire should be 4.5 square millimeter cable. There are high and low temperature switches in control cabinet.