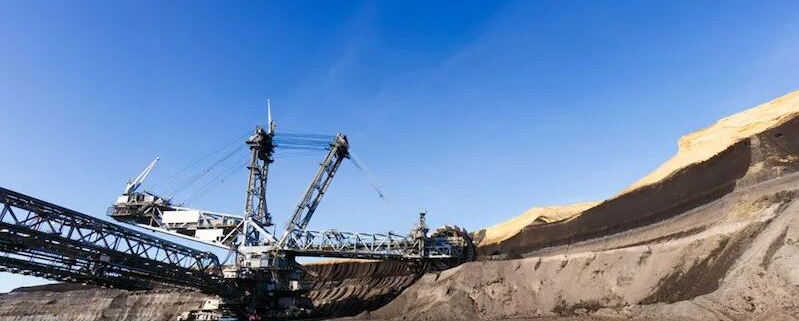 Dasen Mining shows you the 10 biggest largest metal mines in the world in 2021. Minerals are essential raw materials for metals and buildings in nature. Their use has been widespread since ancient times. At present, the world's largest mine produces a huge amount of ore every day. The world's largest copper mine, owned by BHP Billiton, an international mining giant, produces 100 million tons of copper annually.
The largest metal mines ore are the companies that have the ability to mine the most ores. In the list compiled by Dasen mining, all 10 companies are large or medium-sized, and 8 of the 10 companies are among the world's top 50 mining companies.
First, Escondida copper mine in Chile, the world's largest copper producer. The mine is operated by BHP Billiton (accounting for 57.5%) and can mine 360000 tons of ore per day. The Escondida copper mine will be able to mine 130.78 million tons of copper, silver, and gold ore in 2021, based on the output in the first three quarters. Rio Tinto, the world's second-largest mining company, owns 30% of the mine.
Second, Chilean Collahuasi copper mine, which is jointly operated by Anglo American and Glencore. It is estimated that 104.65 million tons of copper, gold, and silver ore will be mined in 2021, a substantial increase from the 71.9 million tons in 2020.
Third, First Quantum Minerals (FQM, First Quantum Minerals) has the Petaquilla copper mine in Panama. The mine is expected to mine 96.24 million tons of copper, silver, gold, and molybdenum ore in 2021. According to Panama's official data, the Petakia copper mine contributes 3% of the country's GDP.
Fourth, Southern Copper Corporation has its Buenavista mine in Mexico, the world's largest silver producer. A few years ago, Southern Copper Corporation invested approximately US$1 billion to expand this copper-molybdenum-zinc-silver mine.
Fifth, Minmetals Resources Co., Ltd. is expected to mine 65.26 million tons of copper, silver, gold, and molybdenum ore in the Las Bambas copper mine in Peru in 2021. This year the mine encountered community opposition, and residents near the mine set up roadblocks on an important commuter road. But last month, residents lifted the roadblocks under the coordination of the Peruvian government.
Sixth, FQM's Sentinel copper-nickel-cobalt mine in Zambia. The company has shelved its plan to sell its shares in Zambia's copper mine. The Sentinel mine is expected to mine 56.69 million tons of ore in a few years.
Seventh, the Aktogay copper-silver-gold-molybdenum mine of the Kazakhstan Minerals Company is expected to mine 53.6 million tons of ore in 2021.
Eighth, Kinross Gold's Paracatu mine in Brazil is expected to mine 52.46 million tons of ore this year.
Ninth, BHP Billiton and Glencore's Antamina copper-lead-zinc-molybdenum-silver deposit in Peru. The ore mining volume in 2021 will be close to 52.45 million tons.
Tenth, The Anglo American Group's Los Bronces copper-molybdenum mine in Chile ranks tenth. It is expected to mine 43.64 million tons of ore in 2021.
Identify customer needs and wants, and resolve customer doubts. Dasen Mining will continue to provide complete and professional customized services for processing plants based on the service concept of "what you need, we do". For more information please contact:Whatsapp:+8613319277356 Email:[email protected]
https://dasenmining.com/wp-content/uploads/2021/12/QQ截图20211207155111.jpg
531
799
Dasen
https://dasenmining.com/wp-content/uploads/2021/06/logo.png
Dasen
2021-12-07 09:24:07
2022-02-23 05:52:38
Global mine production in 2021 for the ten largest metal mines