I am Liang Sun from Dasen Mining, a leading manufacturer and supplier in the field of chrome ore beneficiation. In today's blog post, I would like to explore the importance of mineral beneficiation and highlight the professional advantages of our gold ore beneficiation equipment.
Mineral resources, provided by nature, serve as the material foundation for human social development and economic construction. Among the various stages involved in utilizing these resources, mineral beneficiation stands out as the most vital link. It involves extracting valuable minerals from ore through a series of processes, ultimately enhancing their value and usability.
The first step in mineral beneficiation is to determine the material composition of the ore, understand the occurrence state and distribution characteristics of the elements, and establish their relationship with the washability of minerals. This knowledge is essential for conducting effective beneficiation tests and selecting the appropriate processes.
Based on the properties of the ore, we conduct comprehensive beneficiation tests to evaluate different methods such as gravity separation, flotation, electromagnetic separation, chemical beneficiation, or a combination thereof. These tests help us identify the optimal process that will yield the highest recovery and concentrate grade.
Once the ideal beneficiation process has been determined, we proceed to design the specific process flow and select the necessary equipment and facilities. Our expert team considers factors such as the processing scale and technical indicators of the beneficiation plant to ensure efficient and cost-effective operations.
At Dasen Mining, we take pride in our commitment to scientific mineral beneficiation. We understand the importance of accurate information and strive to provide reliable solutions to avoid any misleading or misjudgment. By partnering with us, you can enhance your understanding of mineral beneficiation and its practical applications.
Now, let's focus on the professional advantages of choosing Dasen Mining as your preferred manufacturer and supplier of gold ore beneficiation equipment. With years of experience in the industry, we have developed advanced technology and innovative solutions to meet the evolving needs of our customers. Our state-of-the-art equipment ensures high efficiency, reliability, and precision throughout the beneficiation process, maximizing the extraction of valuable minerals.
One of our key competitive advantages is our commitment to offering cost-effective solutions without compromising on quality. We understand that price competitiveness is essential in today's market, and we strive to provide equipment at competitive prices. This enables us to cater to a wide range of customers, from small-scale operations to large mining enterprises, all while ensuring top-notch performance.
We welcome you to contact us for further information or inquiries. You can reach out to us via WhatsApp at +86 133 1927 7356 or email us at [email protected]. Our dedicated team is ready to assist you and provide tailored solutions for your specific mineral beneficiation needs.
In conclusion, mineral beneficiation plays a critical role in unlocking the full potential of mineral resources. Dasen Mining, as a leading manufacturer and supplier in the field of chrome ore beneficiation, offers advanced equipment, competitive prices, and comprehensive support. Join us on this journey and let's unlock the benefits of mineral beneficiation together.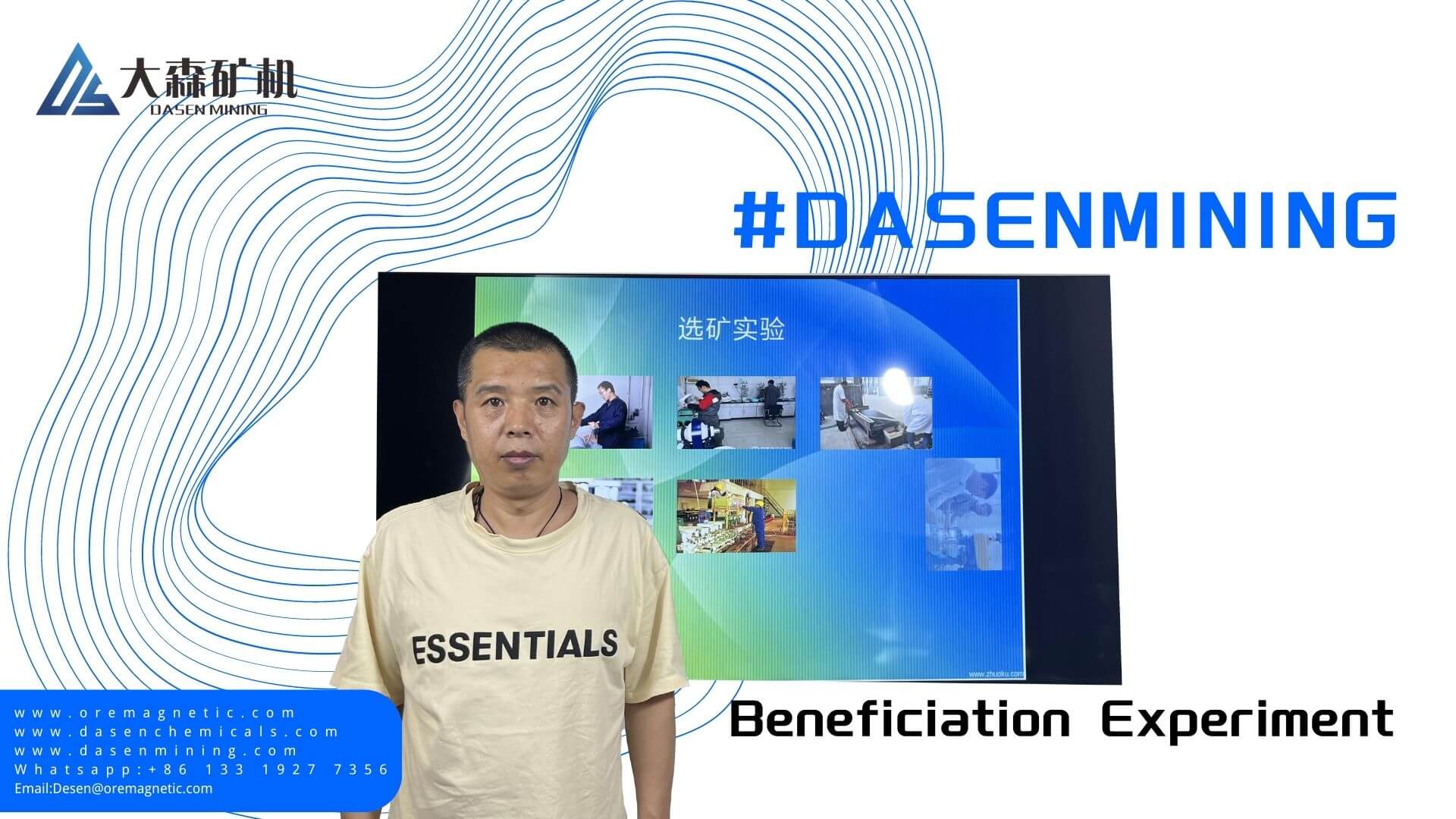 https://dasenmining.com/wp-content/uploads/2023/09/SUN.jpg
1080
1920
Dasen
https://dasenmining.com/wp-content/uploads/2021/06/logo.png
Dasen
2023-09-13 03:42:46
2023-09-13 03:44:35
Maximizing Mineral Value: Expertise in Beneficiation and Lab Solutions