The integrated Trommel gold washing machine is mainly used for the recovery of alluvial gold. It is a mobile gold beneficiation machine. It is powered by a diesel engine or a generator set, providing power for the screening equipment and the water pump system.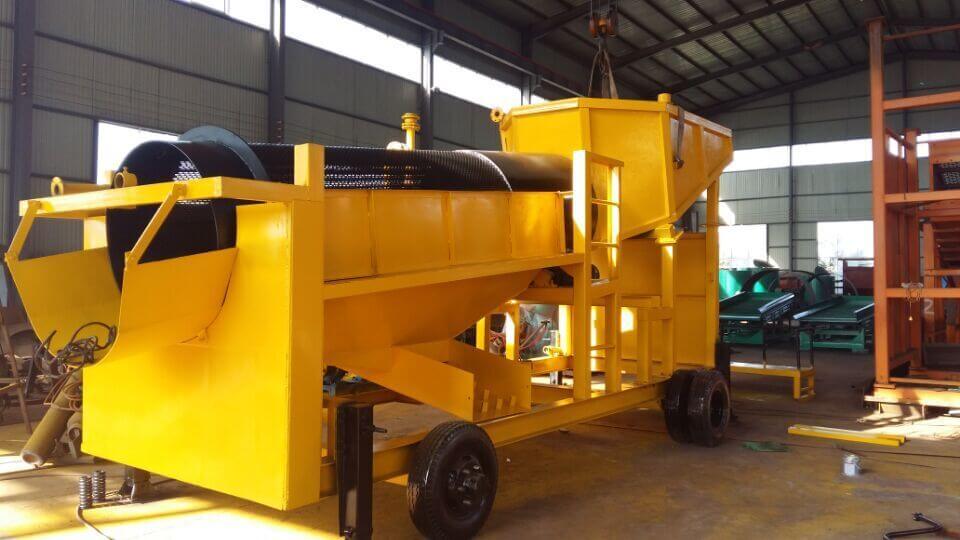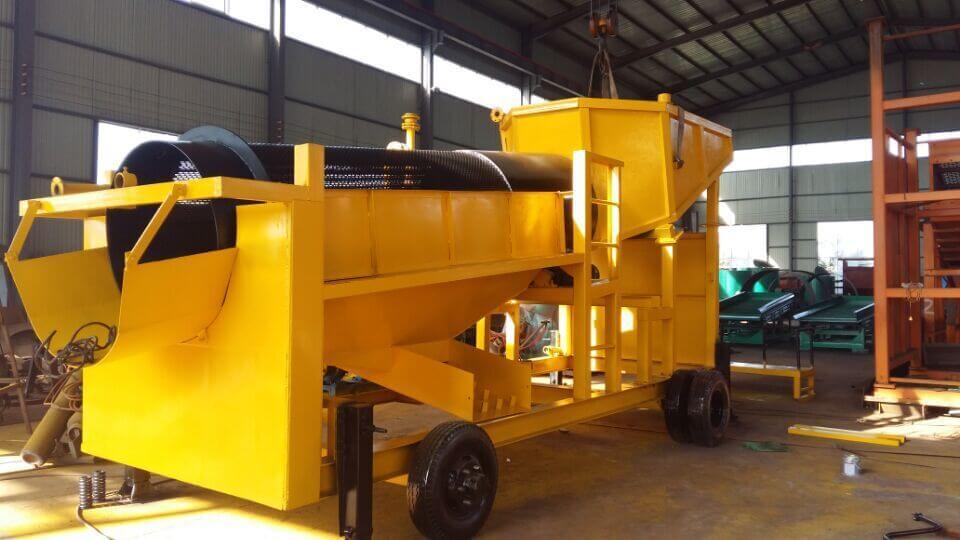 The equipment consists of a hopper, ore washing, screening, gold recovery machines, etc. The base of this device can be used as a sled or wheels. The equipment adopts an excavator or loader to load materials, and there is a high-pressure water gun in the hopper to spray water, so that the ore materials flow into the trommel washing machine evenly for mud washing, screening, and thorough cleaning of the materials, so that gold can be separated from the mud, greatly improving the recovery rate of the gold separation part. According to the nature and form of gold in the mine, we can equip machines such as vibrating sluice boxes, fixed sluice boxes, centrifugal concentrators, and shaking tables, etc. to collect gold, and can recover granular gold, capillary gold, flake gold, etc.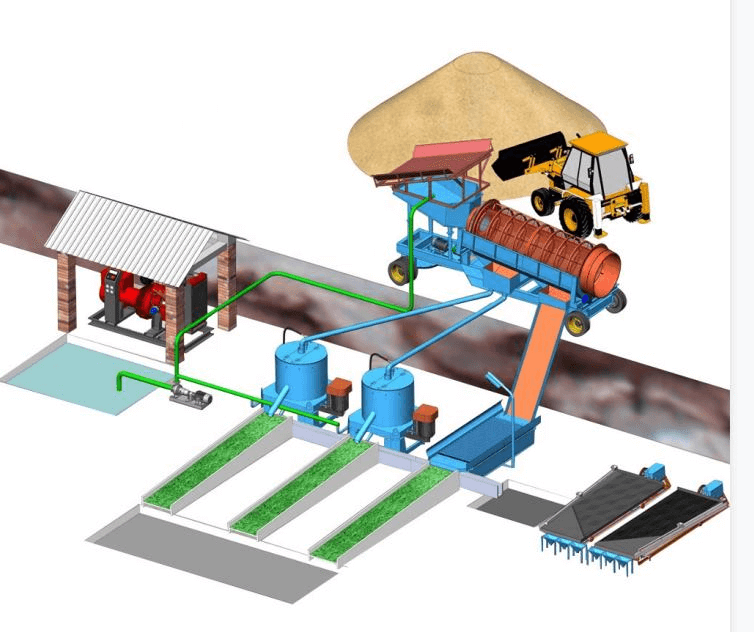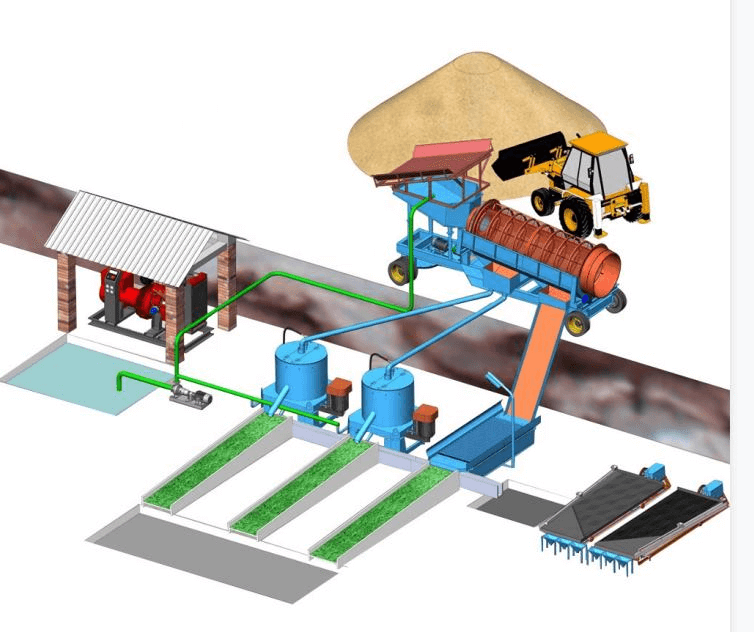 Features:
1. It is easy to move.
2. Integrated design, easy disassembly, and assembly, saving labor.
3. Simple structure and easy maintenance.
4. Less damaged parts, suitable for continuous high-intensity operations.
5. The equipment is sturdy and has a long service life.
We can provide you with more information about the trommel gold washing machine. If you have any questions, please contact: Whatsapp:+8613319277356, Email:[email protected]
https://dasenmining.com/wp-content/uploads/2023/04/杨柳-2.png
1080
1920
Dasen
https://dasenmining.com/wp-content/uploads/2021/06/logo.png
Dasen
2023-04-17 08:20:19
2023-04-25 08:40:20
How does a Integrated trommel gold washing machine work?