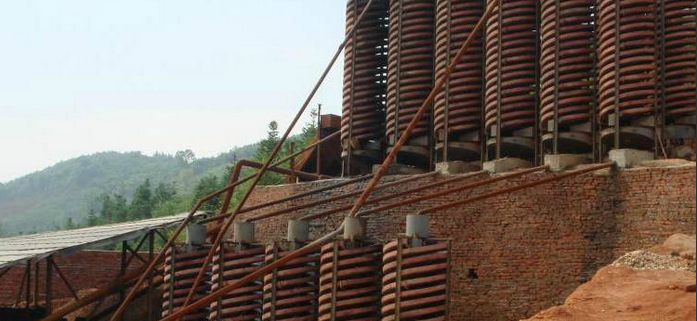 In the early days of beneficiation, mud and sand were washed, identified with naked eyes, and manually selected. The separation of mineral materials and mud and sand solely relied on manual identification. With the progress of the times and the development of scientific and technological levels, mineral processing technology has also been continuously improved, becoming an independent process that constantly completes self-transcendence. Over time, under the survival of the fittest, the beneficiation process is becoming more and more scientific, refined and efficient. Just like the spiral chute concentrator we are talking about, its technical content and beneficiation efficiency are very good.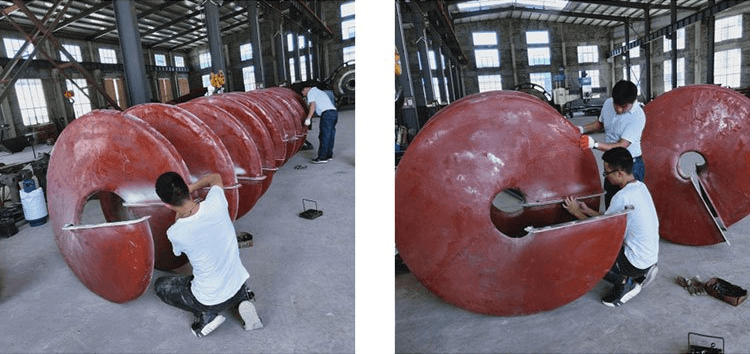 Dasen Mining and spiral chute concentrator
Firstly, Dasen Mining Equipment Co., Ltd. is a company with an attitude, which is manufacturer of spiral chute concentrators. As a spiral chute and spiral concentrator manufacturer, it is committed to research and development. credibility. Successful projects have spread throughout China and countries around the world, such as Southeast Asia, Africa, India, Myanmar, Russia, Central Asia, Eastern Europe and other countries.
There has been a long history of mineral processing using spiral chutes. It combines the characteristics of a shaking table and centrifugal concentrator, making it the best equipment for mining and mineral processing, especially for placer mining on seashores, riversides, sand beaches and streams. for the ideal. However, the old equipment also has its technical limitations. With the development and progress of technology, this spiral chute beneficiation equipment is gradually eliminated.
A spiral chute concentrator may be asked: What is it? What makes Dasen Mining's products so much more efficient than those made by similar companies?
Among the new features of Dasen Mining's beneficiation spiral equipment are:
①The equipment adopts a modular design, which can save long-distance transportation costs (including international sea freight) and can be shipped in bulk. It is assembled on-site in the mining area, which is simple and convenient. After 2 hours of training, local workers can master the assembly method of the entire spiral concentrator and complete the process. Qualified equipment assembly;
②The principle of grooving on the shaking table is borrowed and applied to the surface of the spiral working groove (protected by patented technology), which greatly enhances the beneficiation effect;
③Polymer engineering plastic material, not easy to deform, light in weight, wear-resistant, and has a service life of more than 10 years;
④The gravity beneficiation system is responsible for the environment. It does not use pure physical beneficiation technology or chemicals, and most of the water can be recycled.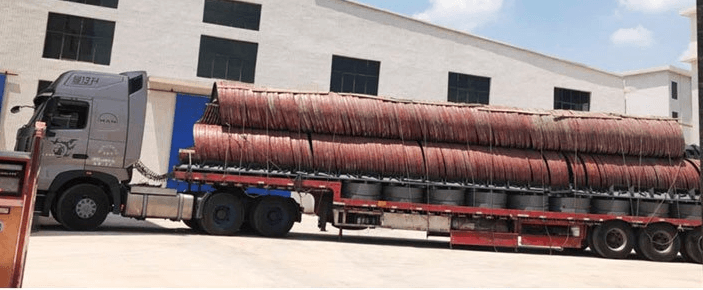 To improve work efficiency in the mineral processing industry, we need to sum up experience and optimize and upgrade product performance in a complete system. Give mine owners the best beneficiation results.
Following several years of summarization, Dasen mining has developed a set of new systems, models, methods, and tools to double its productivity.
For more details, please follow us, or leave us a message: Whatsapp:+8613319277356 Email:[email protected]
https://dasenmining.com/wp-content/uploads/2023/02/spiral2.png
633
697
Dasen
https://dasenmining.com/wp-content/uploads/2021/06/logo.png
Dasen
2022-08-22 01:59:51
2023-02-22 02:00:36
[Gravity Equipment]An improved spiral chute beneficiation method