Today we received an important customer from India and visited our factory. This customer is mainly engaged in manganese ore dressing. During the visit, he introduced us in detail the current situation and existing problems of their manganese ore beneficiation.
To solve this problem, we give a complete solution to improve the recovery rate. It was a pleasant discussion.
As you can see, we have completed many similar manganese projects. In the process of concentrator construction and equipment selection, our manganese ore processing technology is more skilled.
Of course, the types of manganese ores are different, and the actual process is designed according to the mineral conditions
However, no matter where the manganese ore site is, it is determined according to the characteristics of manganese ore, and most manganese ores are fine-grained or particle embedded. The common beneficiation methods include ore washing, screening, gravity separation, strong magnetic separation and flotation.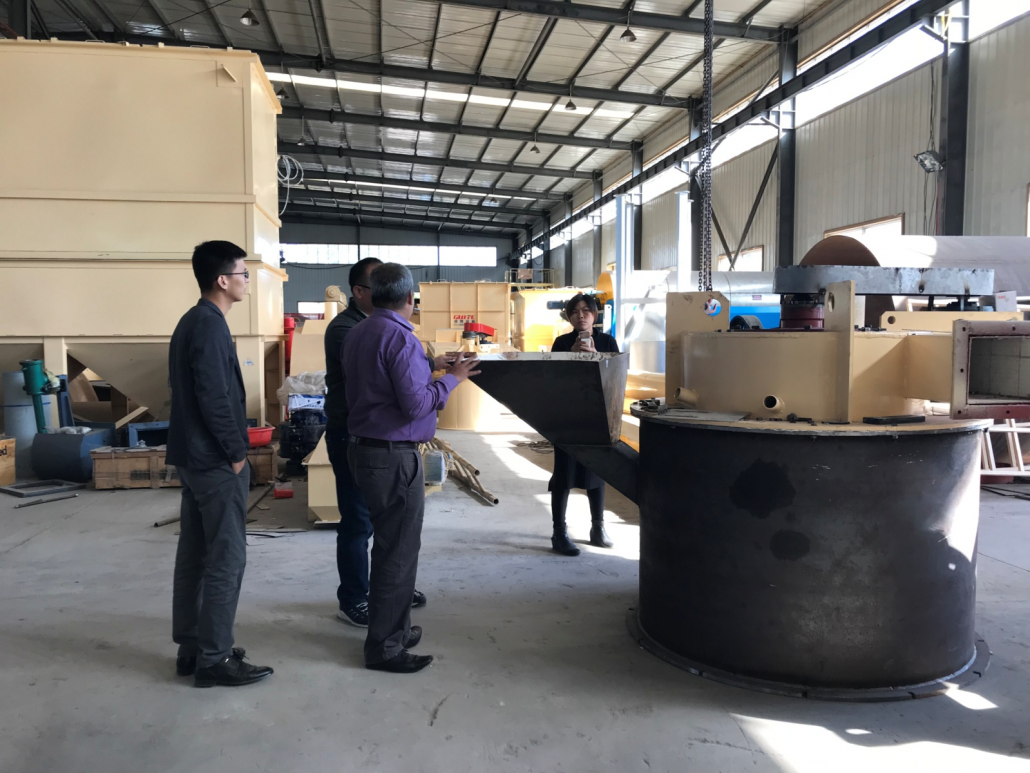 The above pic is group photo of Indian client with us, pls kindly reference.
Manganese ore beneficiation equipment is a production line equipment for beneficiating manganese ore mined from the mine in order to improve its grade. It is not an individual or several pieces of equipment, but consists of a complete set of equipment for processing manganese ore. Energy-saving, high efficiency, environmental protection, and a high level of automation are the main advantages of the Dasen manganese ore dressing equipment. The beneficiation index of manganese ores such as manganese oxide and manganese carbonate is good, so it is suitable for large and medium-sized manganese ore dressing plants.
Besides, if you are also interested in manganese ore process, pls feel free to contact me.
Wechat/whatapp: +8615991850733
Email:[email protected]
https://dasenmining.com/wp-content/uploads/2021/06/图片2.png
1200
1599
Dasen
https://dasenmining.com/wp-content/uploads/2021/06/logo.png
Dasen
2018-10-10 06:41:47
2022-04-07 07:29:01
DASEN Factory Visited by Client from India for Manganese Ore Beneficiation