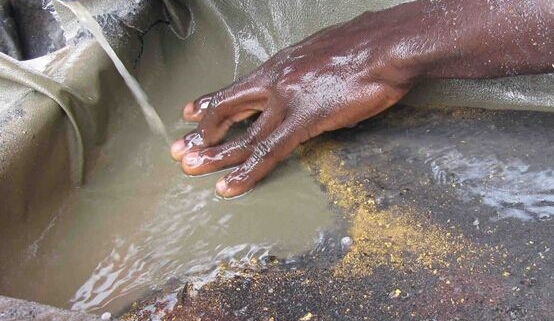 Alluvial gold industrial processing equipment for the plant is shown in this setup, it is configured with a trommel screen, gold concentrator, sluice box, belt conveyor, trough feeder, jaw crusher, hammer crusher, shaking table, and gold smelting furnace.
The rock stone part crushing around 5tph, the later stage for grinding and gold separation of the rock stone part is around 3 tons per hour.
The alluvial raw ore feed into the trommel screen for washing a few little clays and can separate the gravel or stone which need to crush and grind to get the inside gold, the separated gravel can transfer to the next jaw crusher by the belt conveyor.
for this flowsheet, the trommel screen is designed with mobile wheels, which can easily move from one site to another site
or you can choose a stationary one. the trommel screen is designed with one layer screen. the bigger than +6mm goes to the jaw crusher(max input stone shall be less than 210mm).
Which can crush the big stone into smaller parties around 40-60mm.
The output from the jaw crusher goes to the hammer crusher via the belt conveyor. The hammer crusher crushes the smaller stone, less than 10mm to wet pan mill for grinding.
The wet pan mill grinds the 10mm gravel stone less than 1mm to release the inside gold. since the grinding with 3 to two shaking tables is required for the gold separation.
The smaller size 6mm from the trommel screen goes to a slurry pump, use two slurry pump to pump the slurry into gold concentrator for catching the gold first, the concentrates from the gold concentrator goes to shaking table for separating the gold again to update the recovery rate.
On this part, each gold concentrator matches one sluice box for the tailings, and two shaking tables for matching each gold concentrator accordingly, all the collected gold concentrates after shaking the table will be sent to the gold smelting furnace for melting the gold bar.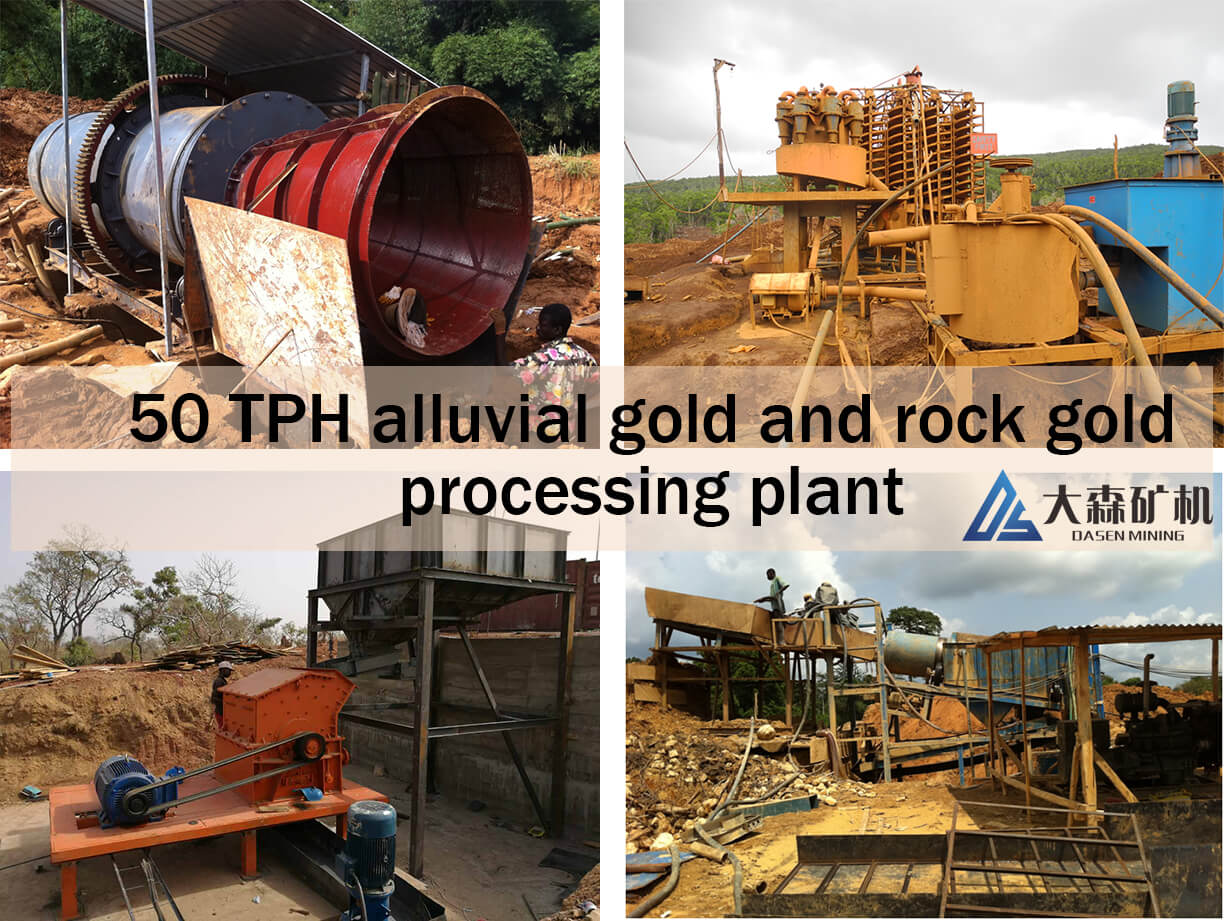 If you have ideas or questions about gold process plant and industrial processing equipment, please contact us: Whatsapp:+8613319277356 Email:[email protected]
https://dasenmining.com/wp-content/uploads/2022/01/alluvial.jpg
490
554
Dasen
https://dasenmining.com/wp-content/uploads/2021/06/logo.png
Dasen
2022-01-05 06:59:30
2022-01-05 06:59:30
Are there industrial processing equipment for alluvial?