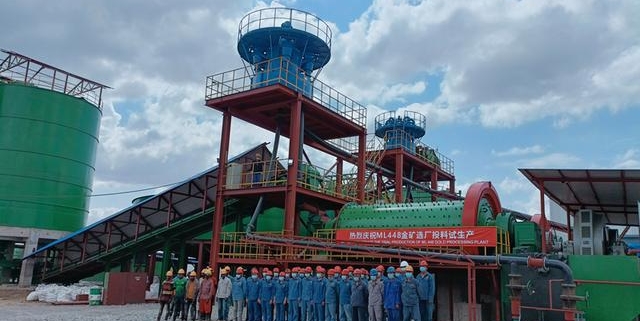 On November 23, 2021, the mine in Tanzania officially began operating. Throughout the last three years, the project department has successfully overcome challenges such as the impact of the epidemic, the lack of engineering personnel, and the lack of necessary equipment, and has completed the mining project, the construction of the concentrator, and the construction of the tailings pond. Upon completion, it will be able to process 1,200 tons per day of the gold recovery plant. Chinese state-owned enterprises have invested in and built the largest mining project in Tanzania to date.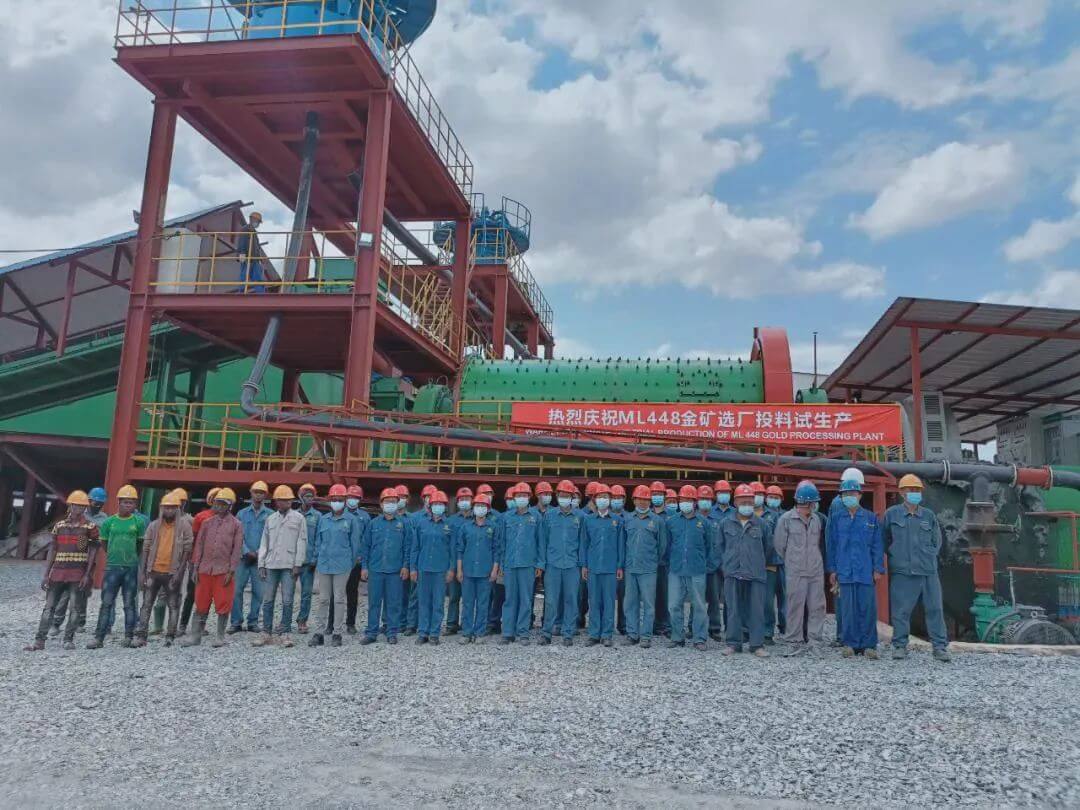 The project is located in Xinyangga Province, northwestern Tanzania. The mine development project was prepared for construction in 2017, and the project base was officially civil construction in October 2018.
Mine construction engineering is the forerunner of mining engineering. In July 2019, the project began. At the end of 2020, to meet the production needs of the plant, the project site technicians and the domestic expert team decided to change the slope + inclined shaft development mode to the mixed shaft + modified inclined shaft mode, which not only translated into more time for shaft construction but also effectively reduced the overall project costs.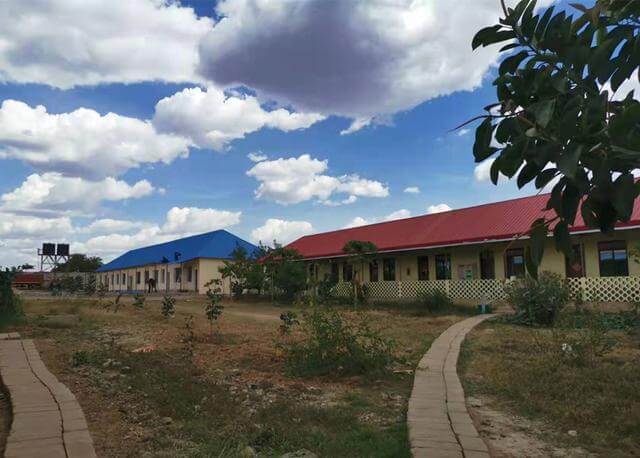 In mid-November this year, the inclined shaft was renovated, and the ore supply has steadily increased.
In order to ensure the stable power supply after the project is put into production, in early 2021, through the communication and negotiation of the project department, the Tanzanian Ministry of Energy has built a 47-kilometer-long high-voltage dedicated line for the mine. In all, the gold recovery plant was saved more than 30 million yuan.
The tailings pond is the excretion ground for mine production, and the proper disposal of harmful tailings is the key to the construction of green mines. Designed by a domestic authoritative organization and approved by relevant Tanzanian authorities, the tailings pond was officially started in June this year. After more than three months of intensive construction, more than 200,000 cubic meters of earth were excavated, 100,000 cubic meters of dams were built, and 260,000 square meters of geomembrane were laid. The construction was finally successfully completed before the rainy season.
At the same time, in order to deeply integrate into the local area, while the project is fully engaged in mine construction, it has also conducted in-depth cooperation with the local government to provide various assistance to the local people's livelihood.
More updates to follow. If you have other beneficiation information, please contact us: Whatsapp:+8613319277356 Email:[email protected]
https://dasenmining.com/wp-content/uploads/2021/12/727972001637720471.jpg
435
640
Dasen
https://dasenmining.com/wp-content/uploads/2021/06/logo.png
Dasen
2021-12-02 07:38:21
2022-04-02 02:04:53
Tanzania has inaugurated a gold recovery plant