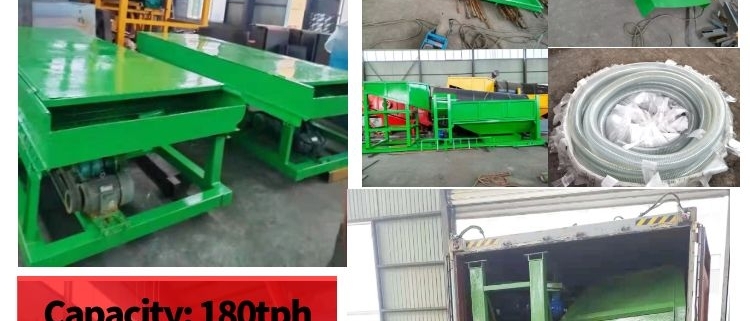 Gold ore beneficiation production lines with an efficient recovery rate can save costs. The purpose of a gold ore beneficiation production line is to extract gravity concentrators gold ore, and then smelt it into finished gold. Gold beneficiation machinery, the main mechanical equipment in the mining machinery industry, determines the economic benefits of the beneficiation enterprise; and the quality of gold beneficiation is determined by the gold beneficiation method and the gold beneficiation process.
Dasen mining once again spent a busy Monday. On August 30, Joan, our overseas manager, set out for Qingdao port and got married
Self scheduled delivery. Personally guide the loading of goods at the port and check the list. Ensure that each piece of goods is installed in place until the box is sealed.
At present, our company has completed the production of equipment and has been sent to the port for transportation to C ô te d'Ivoire .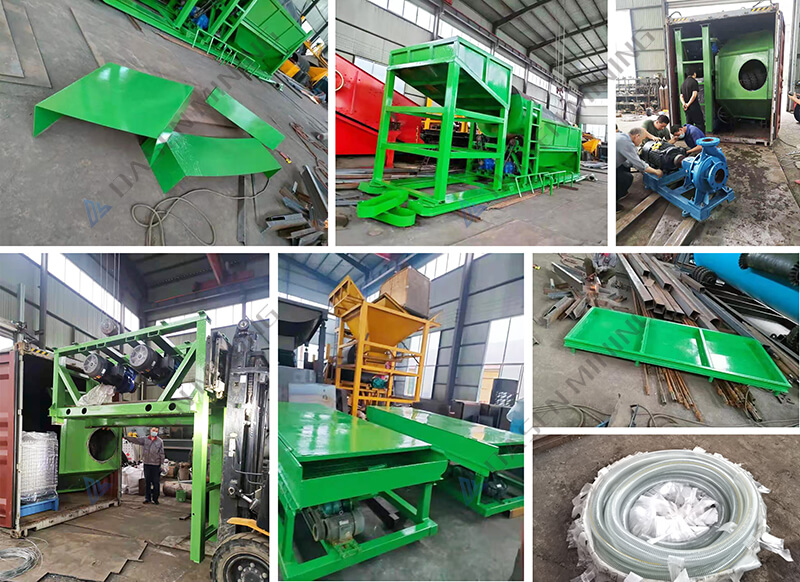 Project status
Project: placer gold beneficiation
Country: C ô te d'Ivoire
Processing capacity: 180tph
Including equipment: Mobile gold concentrator, medium frequency furnace and generator set
Mineral characteristics: low mud content
Gold content: 0.6g/t
What about small placer gold beneficiation equipment that does not have a low recovery, but a relatively small output?
Dasen mining supplied one package service, include engineering consultation, mineral processing experiments, engineering design, equipment manufacture, installation and commissioning, personal training.The project adopts the classic placer gold gravity concentrators technology.
We can provide you with more information about the gold gravity process plant. If you have any questions, please contact: Whatsapp:+8613319277356, Email:[email protected]
https://dasenmining.com/wp-content/uploads/2021/09/出货,科特迪瓦.jpg
1181
750
Dasen
https://dasenmining.com/wp-content/uploads/2021/06/logo.png
Dasen
2021-09-01 09:36:39
2022-04-01 08:00:26
180 Ton Per Hour Placer Gold Gravity Concentrators in C ô te d'Ivoire