Description
Integrated trommel gold washing machine Capacity: 3-500 tons/hour, customized processing according to demand;
It's suited for Monomer gold recovery for placer gold and vein ore
Structure: Ore bin – screen – clay soil washing – screen – chute – base, multiple flushing systems, high-pressure water guns, etc.
Power: generator set or diesel engine. Customized according to the actual situation of the mining area.
Suitable for excavator and forklift loading. A vibrating screen can be added at the front end to separate large waste rocks.
The equipment consists of a hopper, ore washing, screening, gold recovery, etc. The equipment adopts an excavator or loader to load materials, and there is a high-pressure water gun in the hopper to spray water, so that the ore materials flow into the trommel washing machine evenly for mud washing, screening, and thorough cleaning of the materials, so that gold can be separated from the mud, greatly improving the recovery rate of the gold separation part. According to the nature and form of gold in the mine, we can equip machines such as vibrating sluice boxes, fixed sluice boxes, centrifugal concentrators, and shaking tables, etc. to collect gold, and can recover granular gold, capillary gold, flake gold, etc.
The base of Integrated trommel gold washing machine can be used as a sled or wheels. For those with a relatively large processing capacity and large equipment size, the weight of the equipment will be large, and the wheels cannot bear the weight of the equipment, so we will make it into a sled.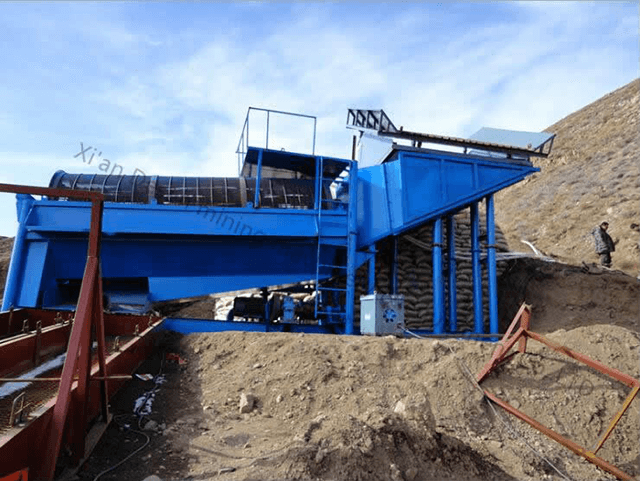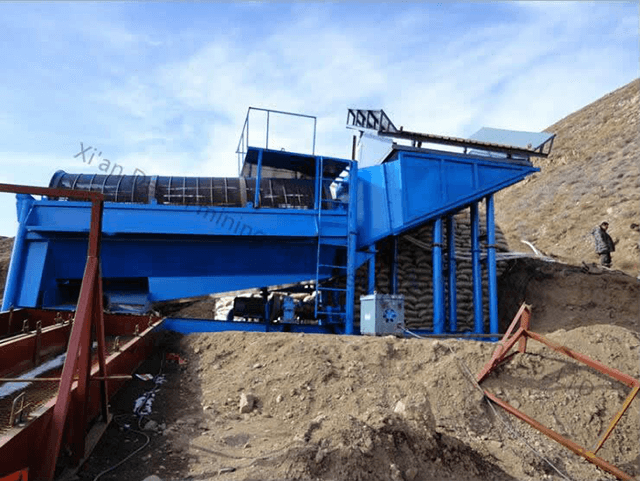 There are three types:
1. Sled-type mobile gold washing plant: suitable for the terrain of the mining area and can be dragged at will without deformation.
2. Tire sorting equipment: suitable for areas with relatively flat terrain.
3. Bilge / tubular substructure: suitable for areas with strong mud clay soil and easy to move.
Features:
1. Vibrating feeding,
2. The sludge content is high, so a declining cylinder needs to be added at the front end of the separation screen,
3. Optimization of internal water supply system, a combination of central water supply and measuring water supply, and thorough ore washing. And it can effectively prevent the blocking of the outer washing screen
4. Type of separation screen: laser punching of high hardness manganese steel bar or high strength iron plate. The separation screen is divided into single layer and double layer. According to the mineral material.
5. According to the gold content form and content of the material, the gold separation part can be equipped with drum chute, peristaltic chute and water jacket centrifuge.
6. The overall process is hydraulic automatic operation without manual operation, saving time and labor
7. New wear-resistant technology is adopted for equipment manufacturing; Compact structure and strong integrity. It is easy to operate and maintain.
8. The equipment integrates the beneficiation principles and characteristics of fixed chute and jig, overcomes the hardening phenomenon of fixed chute, and adopts double channel recovery to recover fine gold, coarse gold and flake gold, which greatly improves the beneficiation recovery rate of gold.
9. It is easy to move and can be dragged by excavator, forklift and automobile at any time.
10. Recommended working: 10tpd;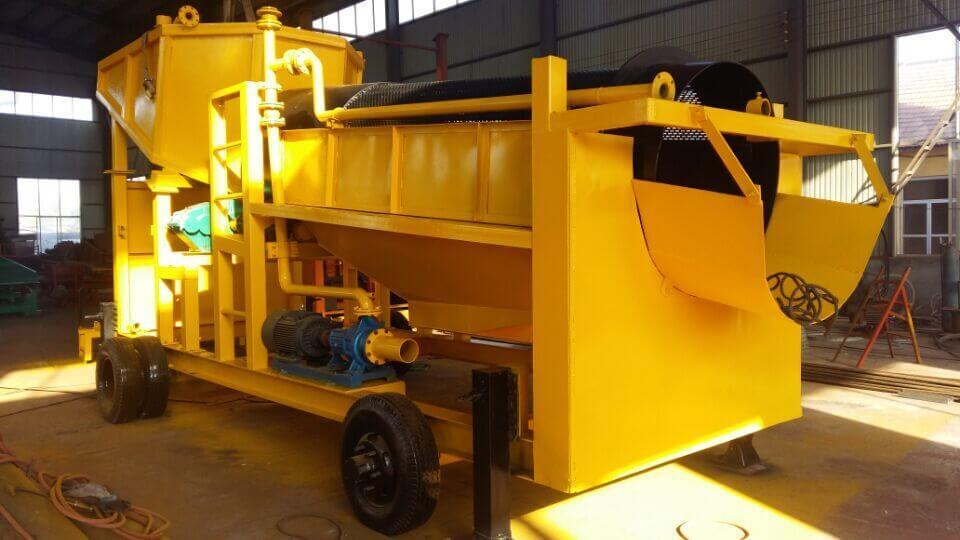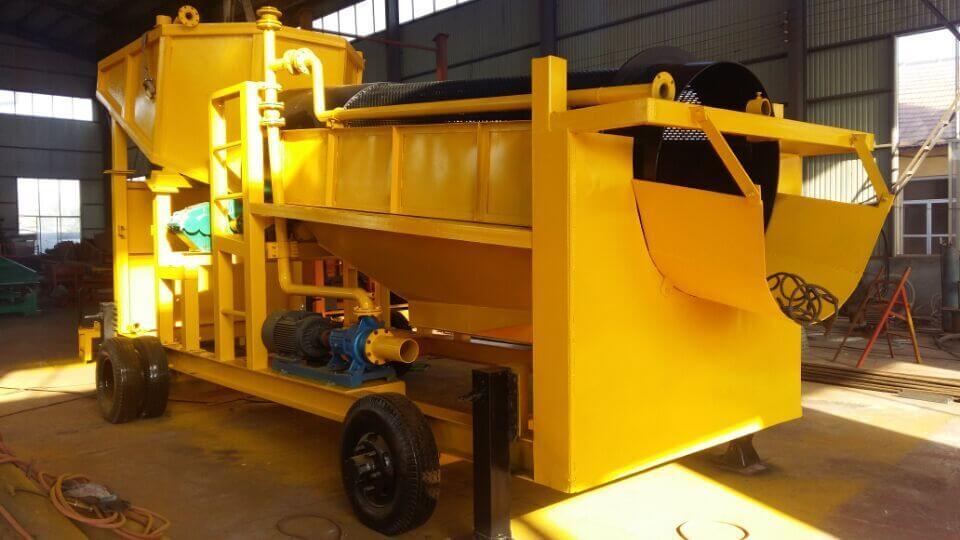 I am DASENMINING, I am a professional miner.
Contact us today to find out more.
Whatsapp:+86 133 1927 7356
Email:[email protected]