Description
Electromagnetic vibrating feeder is a kind of linear direction feeding equipment. It makes a feature of smooth vibrating, reliable in operation, long service life and suitable for feeding. They are wear resistant and thus do not influence the quality and character of the product they handle. They are widely used in mining, building, silicate and chemical industries for crushing and screening.
Advantage:
1) Small cubage, light weight, simple structure, easily fixed, no movement assembly, no lubrication, maintain easily.
2)Electromagnetic vibrating feeder uses up less electric energy because of the engine vibrating resonance principle and double plastid works at the low critical nearly resonance.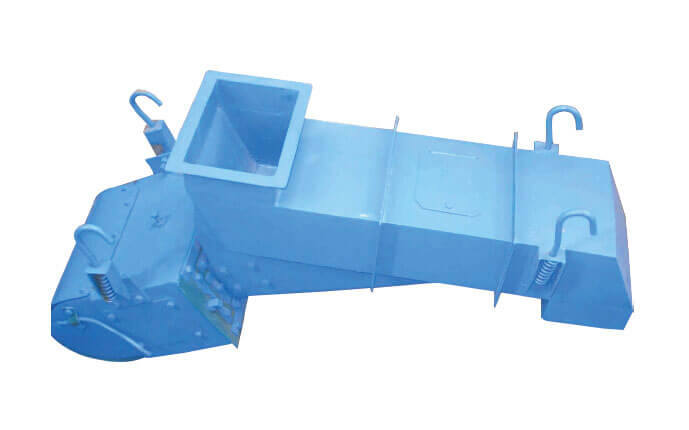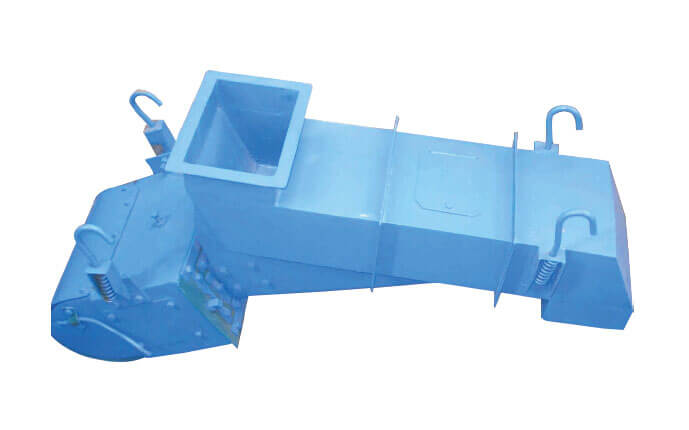 Basic structure:
And spiral chute twist style (short disc) into two categories, both work basically the same. Straight slot oriented generally used without finishing powder, granular materials to the material, or materials for cleaning, screening, drying, heating or cooling machine operation; disc is generally used to organize the material orientation the feed, and more for a certain shape and dimensions of the material transport of the occasion. Shown in Figure 1, mainly by the trough, electromagnetic exciter, shock absorber components. Exciter and by the electromagnet (core and coil), the armature and mounted on a spring between the main vibration, etc., is to produce vibration excitation source, the exciter can be done through a control means controls.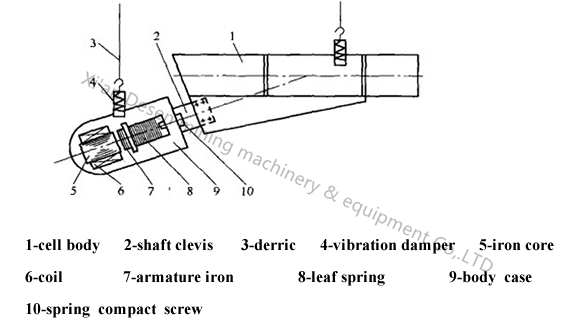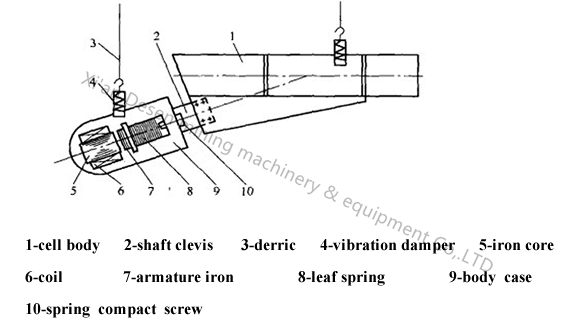 Working Principle
When the power is on, the electric current passes the electric coils, which creates a magnetic field. The magnetic force changes into vibrating force, which forces the transmission trough body to make simple harmonic vibration or similar to simple harmonic vibration in a certain direction. When the acceleration of its vibration achieves some certain value, the materials will make continuous and small throws or slides along the transmission direction in the transmission trough body, which causes the forward motion and transmission of the materials.