Description
An equipment for separating activated carbon from pulp.
Screen frame diameter: 100-500mm
Application
Do activated carbon isolation in the leaching tank of cyanidation carbon slurry plant.
Advantage
The screen hole is not easy to be blocked; Simple structure, convenient operation and maintenance; Low cost; Long life.
The carbon screen is used in the cyanidation carbon pulp plant to separate the activated carbon from the pulp with a screen, so that the pulp flows to the next leaching tank by itself, and the activated carbon remains in the leaching tank.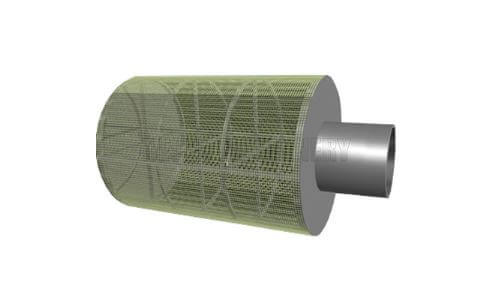 Model
Sieve

Diameter(mm)

Screen frame length(mm)
Screen size(mm)
Weight(kg)
SG300
Φ300
1000
28
20
SG500
Φ500
1000
20
35