The process of converting gold ore into gold bricks involves several stages.
The gold ore is mined from the mining area and is then crushed by a large jaw crusher, so it becomes smaller from the original large stone, and then sent to a powder ore bin. The screened ore is sent to the impact crusher, and then the conveyor belt transports it to the bin. Again, the finely crushed gold ore is sent to the vibrating screen for screening.
There is then a grinding process of gold ore. The ore is discharged by the pulverizer, and after classification by a cyclone, it enters the mixing tank of the flotation machine. When the pulp, medicine, and air are fully mixed, the flotation machine produces bubbles that float on the pulp. Gold-bearing materials are scraped out by the scraper and then flow out of a groove that has been washed with clean water. The whole refining process is then completed.
Follow us
1. Gold was found in regional heavy sand sampling, and the location of the ore veins was preliminarily determined;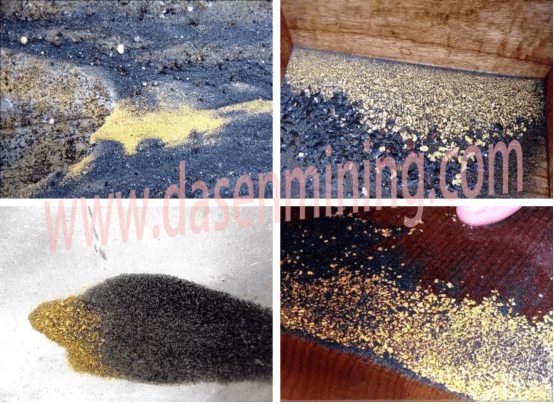 2. Find accurate gold veins;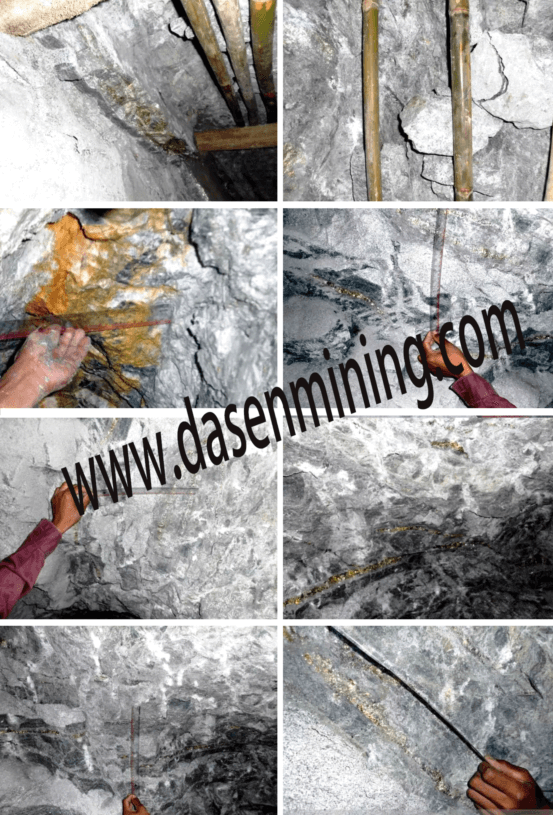 3. Crush the ore and grind it through the chute;


4. Direct melting into the gold deposit.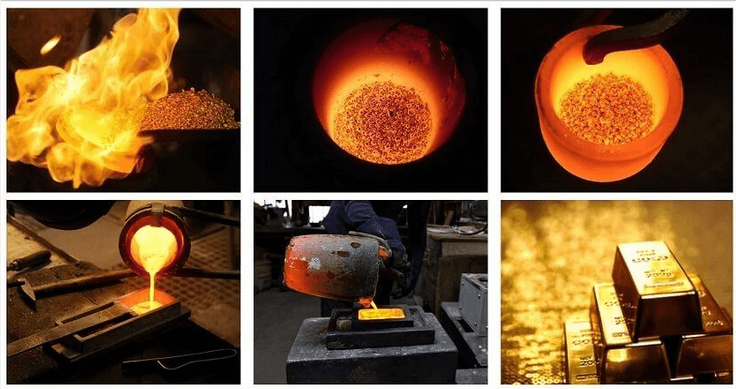 if you are interested in our products, welcome to visit our company. we are looking forward to your arrival.
24-hour hotline: +8613319277356(WhatsApp)
Email:[email protected]
https://dasenmining.com/wp-content/uploads/2021/12/gold-ingots.png
598
1081
Dasen
https://dasenmining.com/wp-content/uploads/2021/06/logo.png
Dasen
2021-12-21 07:47:40
2021-12-24 02:11:09
How is gold ore turned into gold ingots?