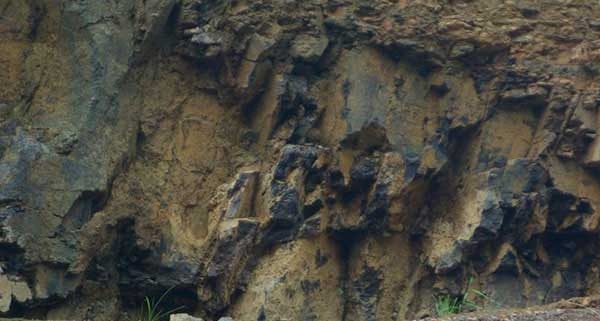 50 ton per hour manganese processing line in Malaysia
【Project Time】5th, Jul. 2019
【Capacity】50 tons per hour
【Raw ore】Manganese ore
【Country】Malaysia
【Experimental recovery】 30%
【Equipment list】Jaw crusher, Vibrating feeder, Spiral classifier, Ball mill, Magnetic separator, Belt conveyor.
Among the various material beneficiation operations in Beneficiation Production, manganese ore beneficiation is a common operation. Different raw materials require different production processes in the manganese ore beneficiation production line. The Dasen mining company received an invitation from an Indonesian manganese ore customer to conduct field explorations in the mining area in July 2019. Open-pit mining is now the main method of mining manganese. Generally, oxidized ore has a manganese grade of 26%, and after washing, the manganese grade increases to 30%.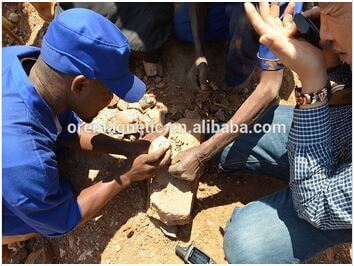 Our Engineers in Malaysia, have more than 15 years of mining experience, Detailed ore sample analysis was made for the customer. In a beneficiation test, after strong magnetic separation, the total recovery rate of washing and beneficiation reached about 75%, and the comprehensive manganese grade was about 31 ~ 32. It has been developed a set of processes for adding manganese ore at a rate of 50 tons/hour.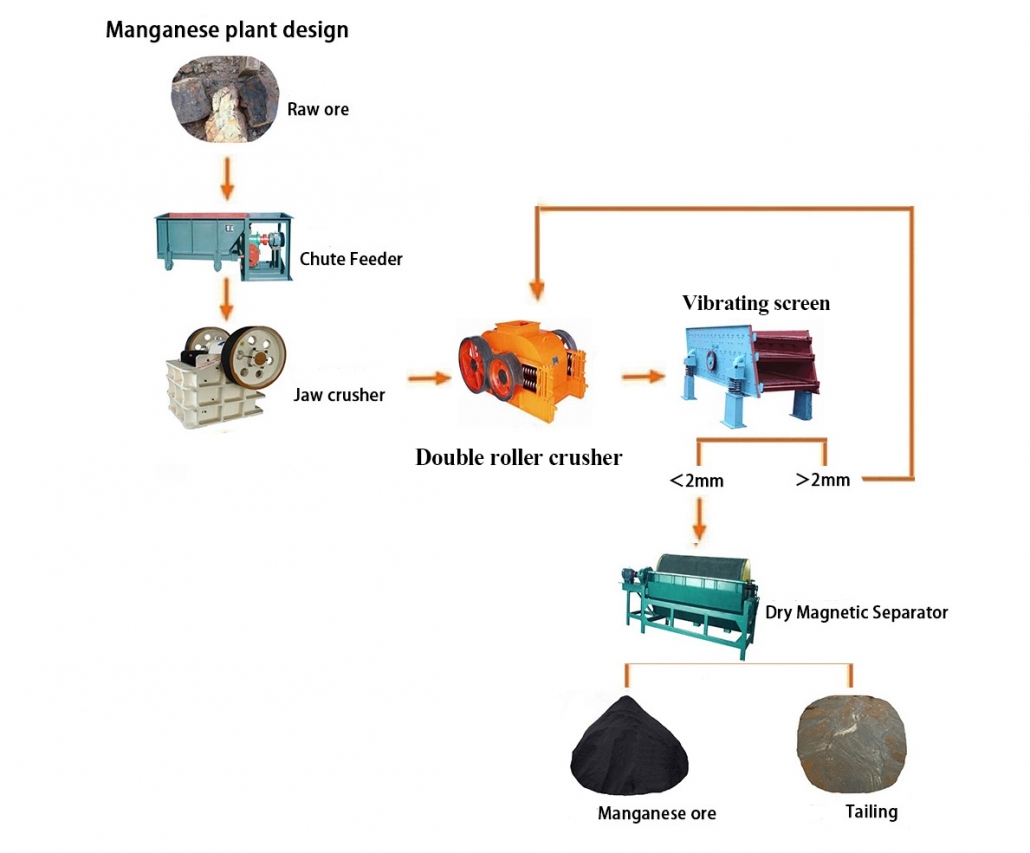 Below is an overview of the manganese processing production line's equipment configuration.
1. Crushing equipment: jaw crusher.
2. Feeding equipment: vibrating feeder.
3. Grinding and classification equipment: spiral classifier, ball mill.
4. Sorting equipment: magnetic separator.
5. Conveying equipment: belt conveyor.
A full complete 50ton/hr manganese ore processing line
Easy operating and energy-saving;
Low price and easy installation.
With years of design, fabrication and field expertise, we have developed a highly efficient and rugged range of Cone Crushers, featuring simplicity in operation and exceptional design features.
Dasen Mining strictly manages every project, and the whole process is followed up by a special person to ensure the smoothness of the whole process. If you want to know more information (such as products, parameters, specifications, and processing capacity, etc.), please contact us: WhatsApp: + 8613319277356