50 Ton Per Hour Clay Gold Ore Processing Plant in Ghana
【Project Time】20th, Mar. 2016
【Country】Ghana
【Capacity】50 tons per hour
【Process】Gravity
【Raw ore】Clay + Placer Gold
In March 2016, we undertook a placer gold ore processing plant project from Ghana, which contains clay. After communicating with the customer, samples were sent, and a series of beneficiation tests were carried out. After comparative analysis, we finally customized the beneficiation process in line with the actual conditions for the gold concentrator project.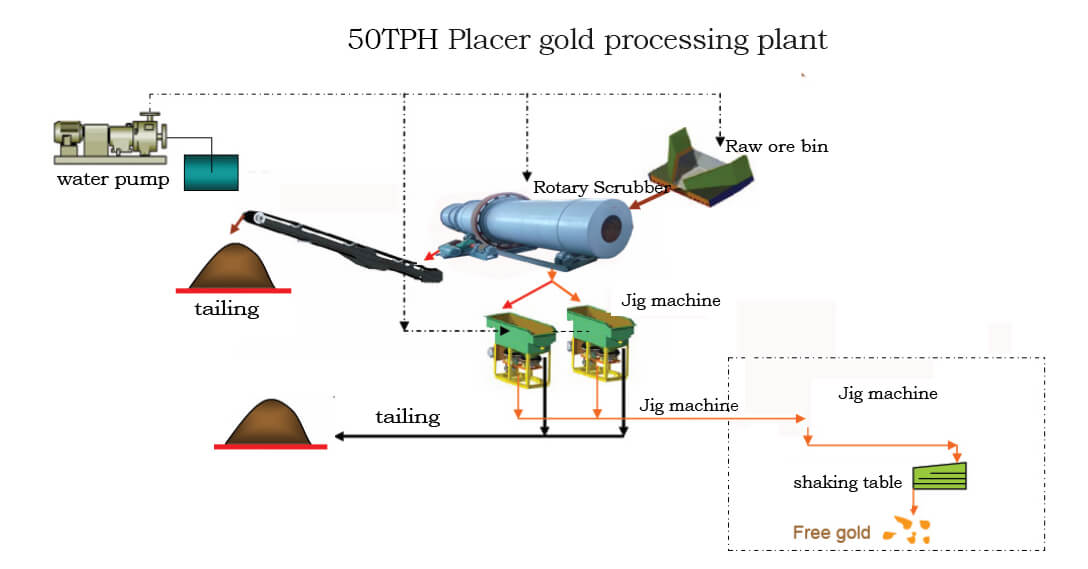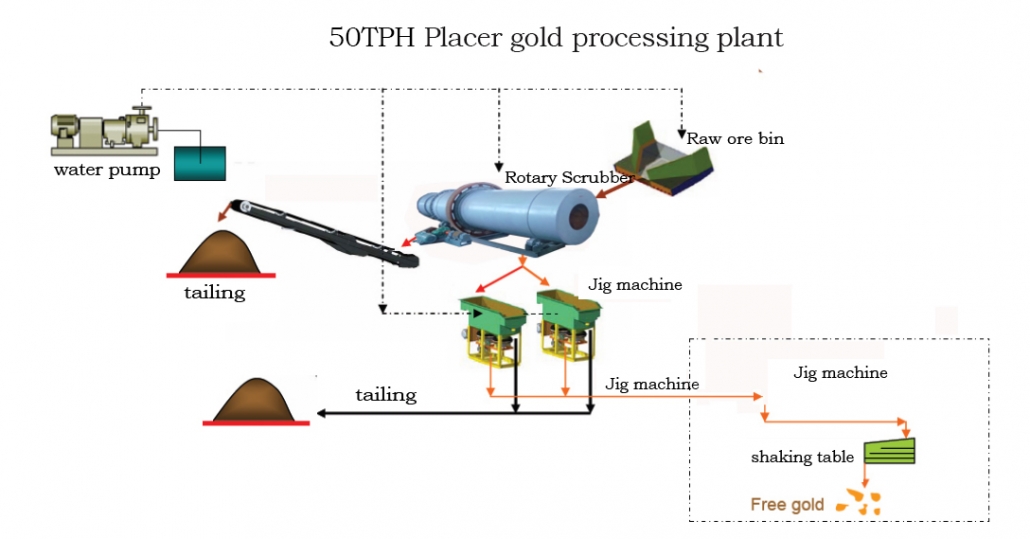 The gravity gold ore processing plant of the 50tph gold mine in Ghana is open-pit mining. The raw ore is fragile with mud, less lump ore, and more fine ore. The maximum particle size of lump ore is less than 200 mm. After Dasen mining equipment undertook the beneficiation project, a process flow of washing, dewatering, crushing, grinding and gravity separation was designed for it.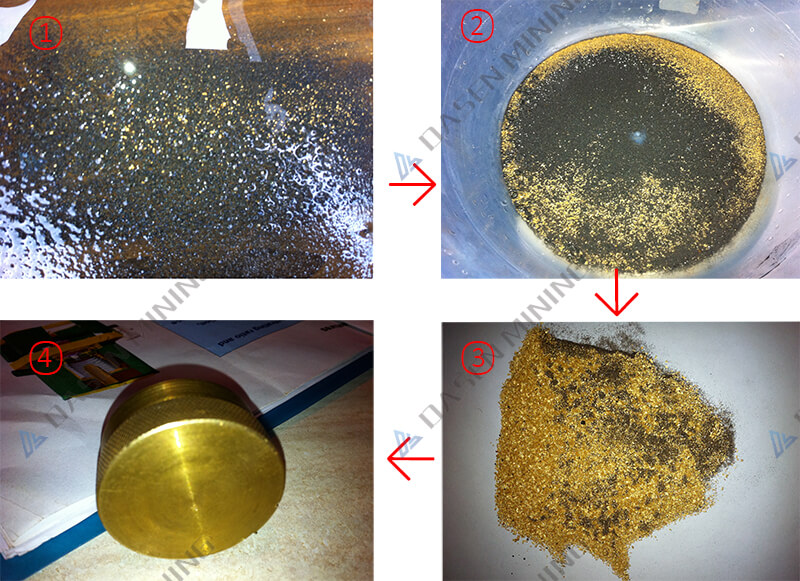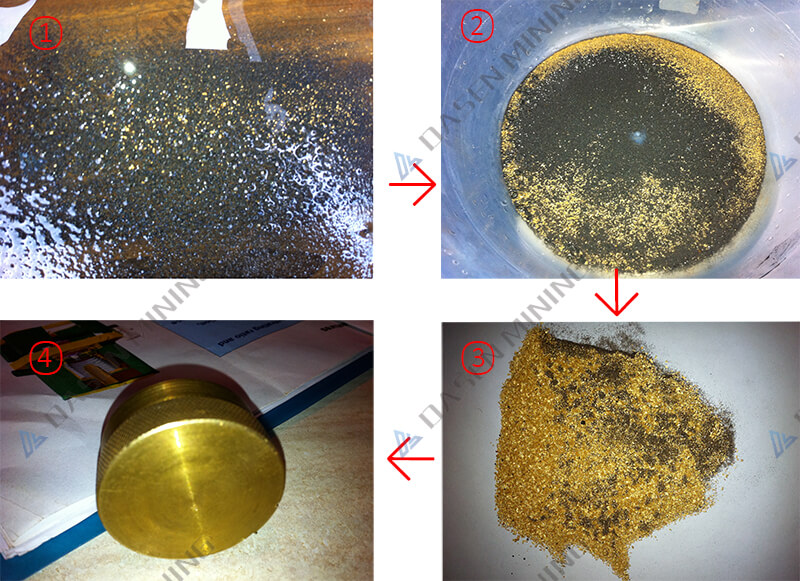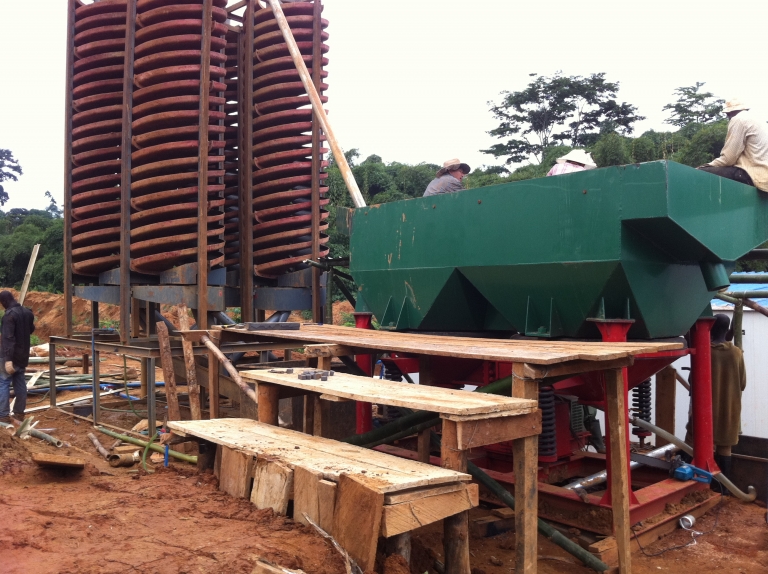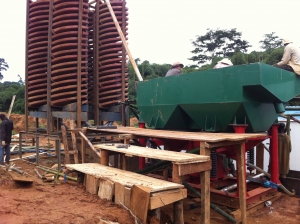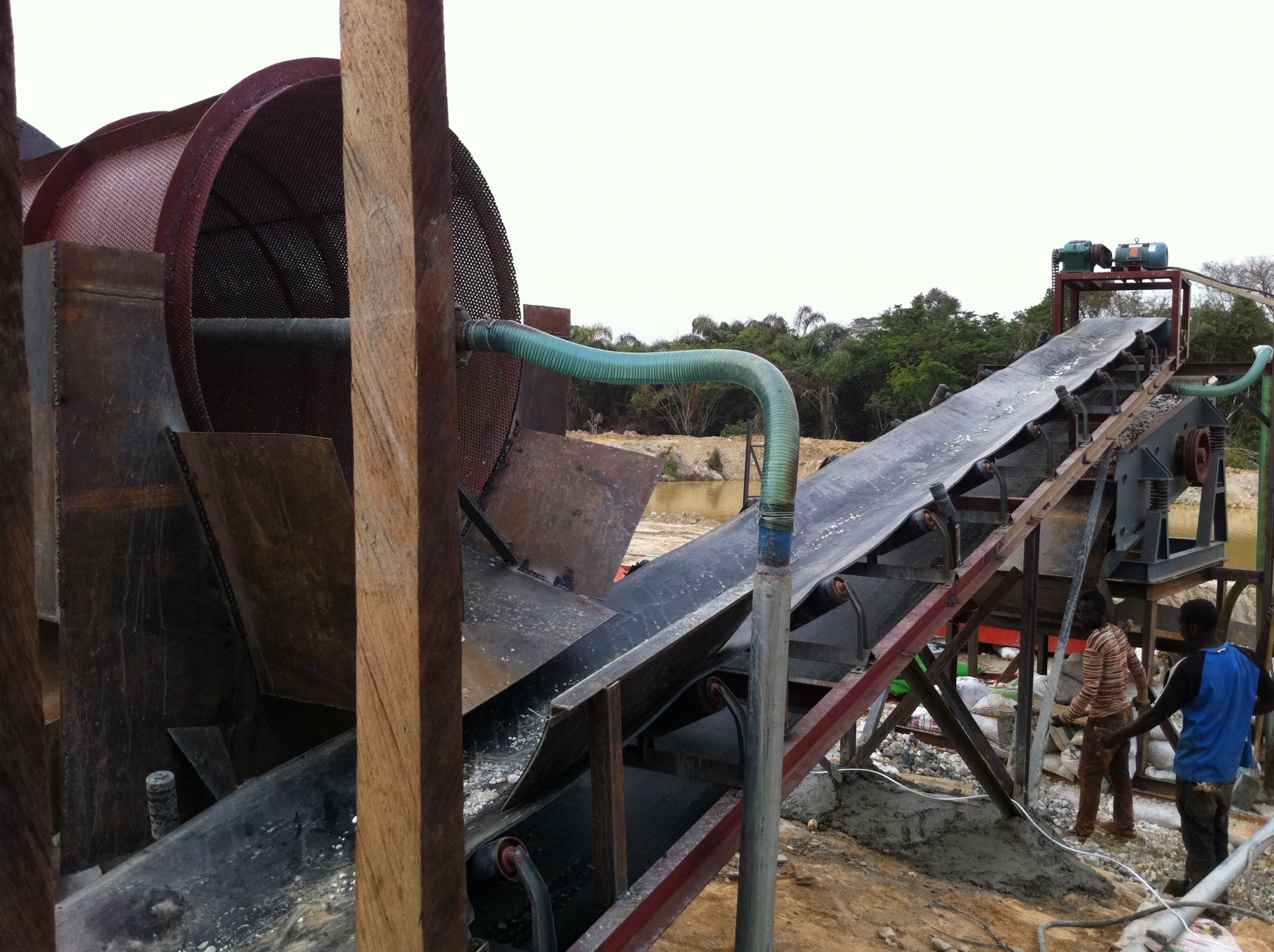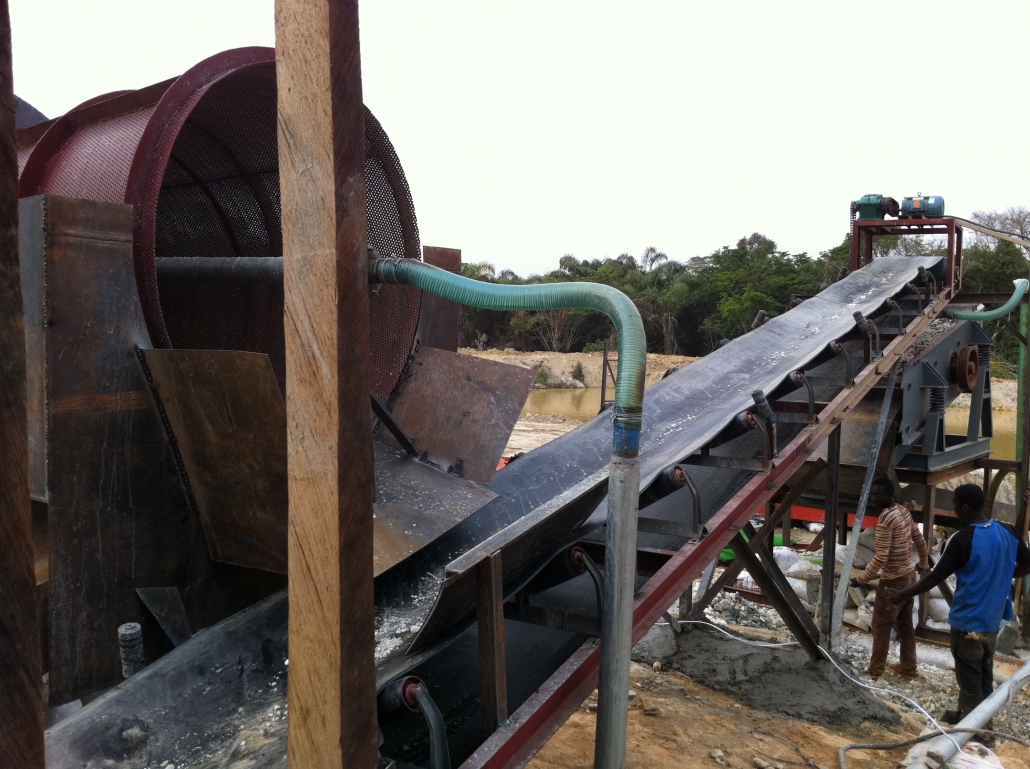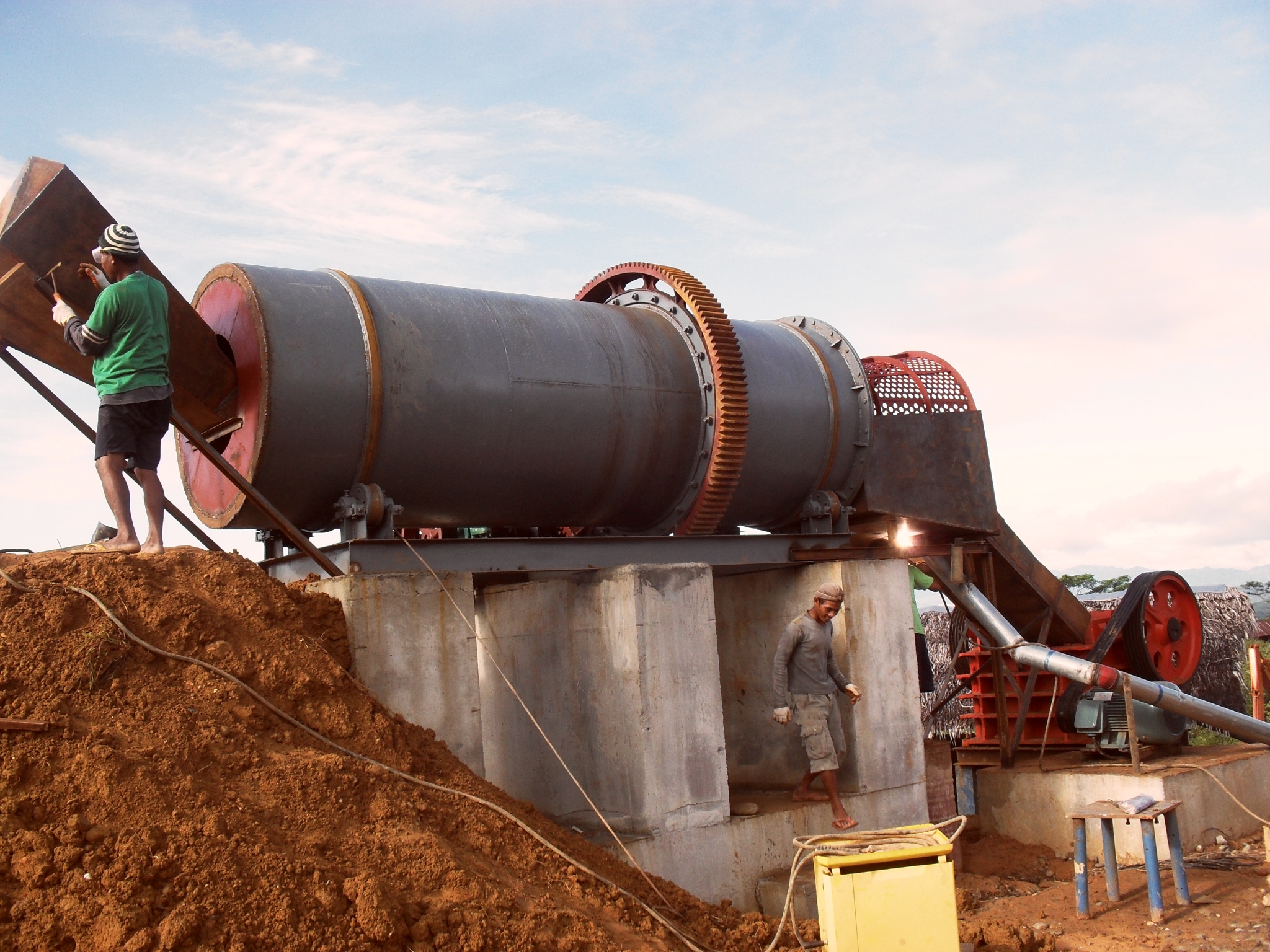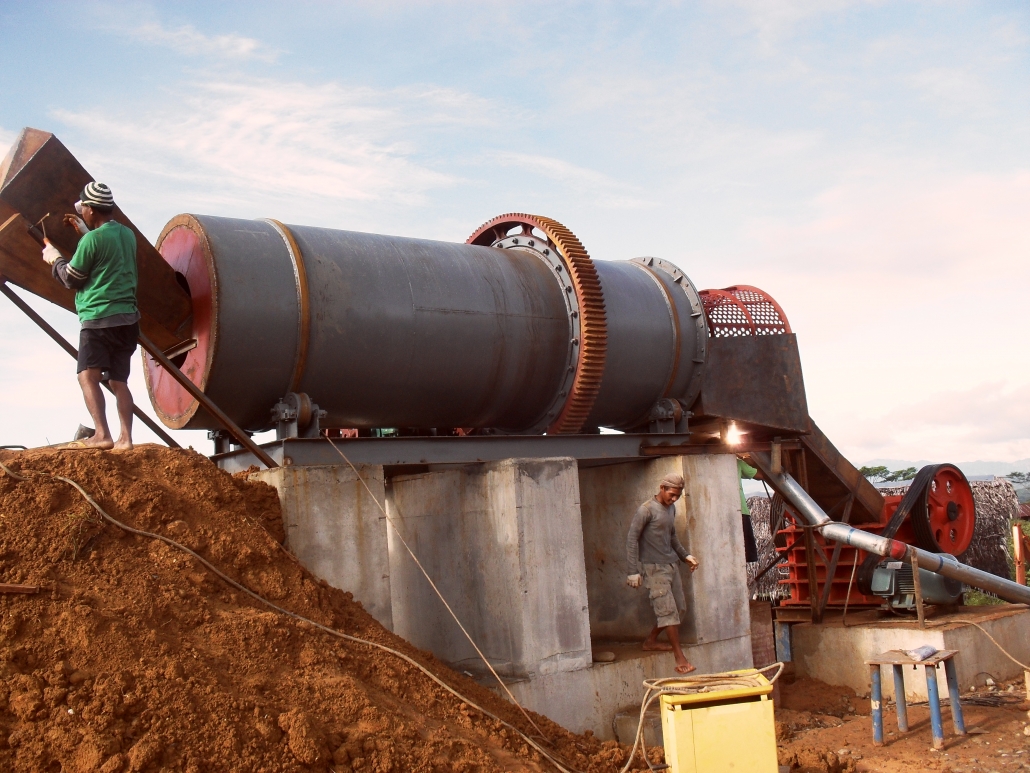 Selection Basis:
1. The processing capacity of raw ore is 50 tons per hour, of which the mineral less than 5mm accounts for 20% (according to our technical personnel's preliminary estimation, this proportion should be 50%, and we calculate it according to 50% of the processing capacity. The selection of sand and shaker is based on this proportion.)
2. The material under the screen of the ore washer is transported to the jig by sand pump, and the concentrate of the jig flows into the shaker automatically, so a certain height drop is required from the jig to the shaker.
At present, the project has been in full swing. A few months later, a modern gold ore dressing plant was built.
Ghana's 50tpd gold concentrator project plays a positive role in promoting the development of gold in Ghana. The whole process of the project from beneficiation test and research, mine design, equipment manufacturing, installation and commissioning to worker training, concentrator operation and management contracting is carried out by Dasen mining, which has reached the production standard.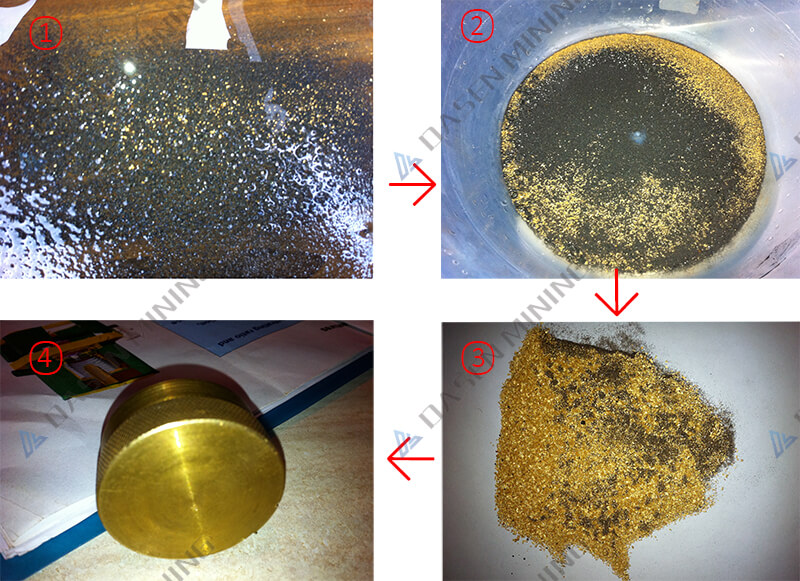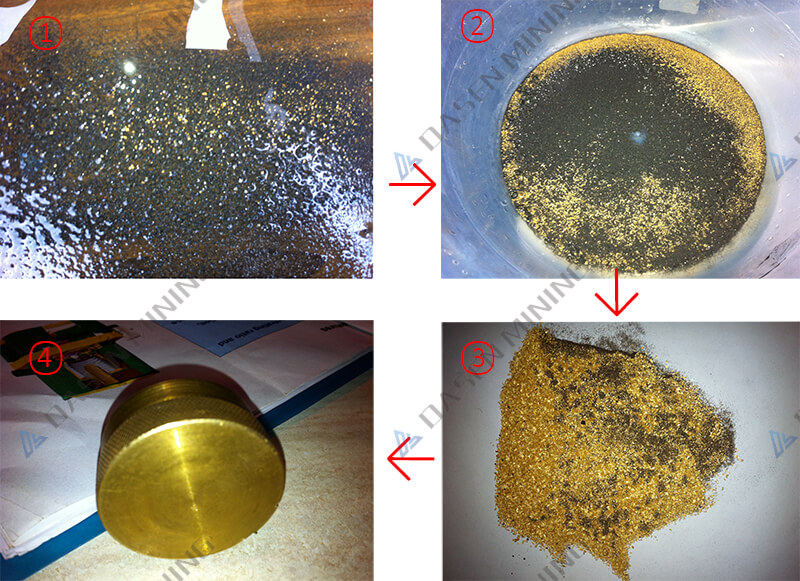 Dasen Mining strictly manages every project, and the whole process is followed up by a special person to ensure the smoothness of the whole process. If you want to know more information (such as products, parameters, specifications, and processing capacity, etc.), please contact us: WhatsApp: + 8613319277356, E-mail:[email protected]