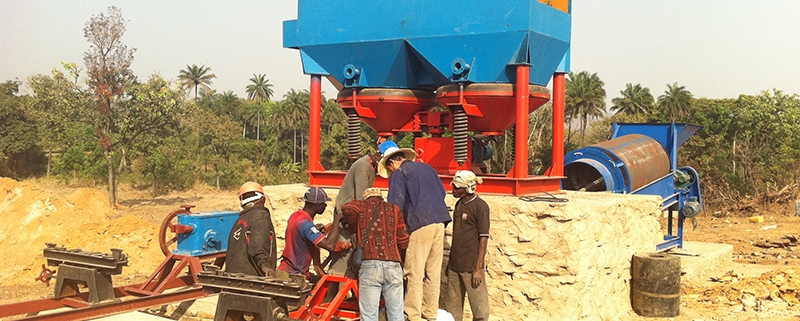 【Project Time】25th,Mar. 2017
【Country】West Africa
【Capacity】30 tons per hour
【Process】Gravity
【Raw ore】Clay Gold
In March 2017, Dasen Mining undertook a clay gold beneficiation project in West Africa. After testing the ore sample, Xi'an nonferrous metals laboratory obtained that the gold content of the placer gold deposit was 22G / T. According to the nature of the ore and the actual situation of the concentrator, Dasen mining finally decided to adopt the gravity separation process.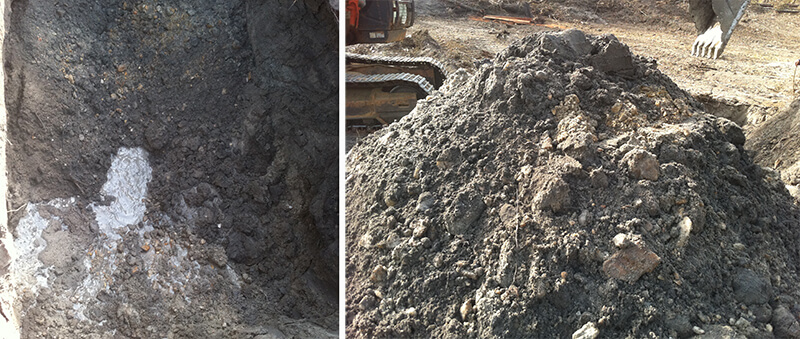 The test shows that 380.31g/t gold concentrate can be obtained by direct gravity separation of the clay gold deposit, and the recovery is 98.78%; 93.46g/t gold concentrate can be obtained by gravity separation of clay gold after grinding operation, and the recovery rate is as high as 99.34%. The gold recovery rate of this process is much higher than that of the direct gravity separation process.
Many clay gold deposits contain cemented mud mass, some of which have a particle size greater than 100mm. If this mud mass is not broken, it will be removed with waste rock in the screening process, resulting in the loss of gold. In addition, vibrating screens and drum screens are commonly used as screening equipment, which has long service life and large processing capacity.
The practice has proved that gravity separation is an effective and economic treatment method for clay gold. Due to the different particle size composition of gold in clay gold, the effective particle size limits of different clay gold beneficiation equipment on the treated materials are also different, so the reasonable clay gold beneficiation process should adopt the combined operation of several different gravity separation equipments.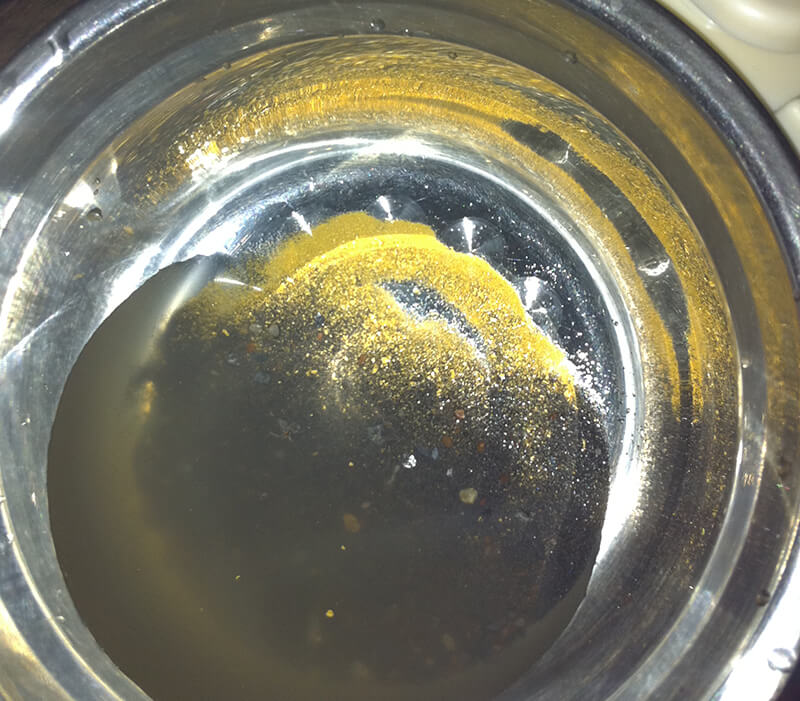 The process flow is simple, the clay gold ore beneficiation equipment is low cost and easy to operate. In addition, the process has the characteristics of environmental protection and can directly discharge tailings, which greatly reduces the civil construction investment of the entire concentrator project.