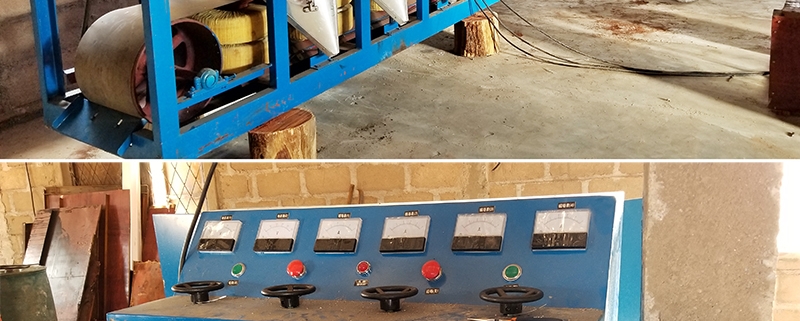 【Project Time】20th, Feb. 2018
【Country】Nigeria
【Capacity】3 tons per hour
【Process】Electromagnetic
【Raw ore】Tin
We received a Nigerian customer on WhatsApp. During the chat, the customer introduced to us the status of his tin mine project in Nigeria and asked us what method can best handle this tin mine.
We sent our customers an optimal solution, using our three-disk magnetic separator. After providing the customer with the equipment solution, he chose the CM-3-500 model. This equipment is highly adaptable and easy to install, operate and maintain.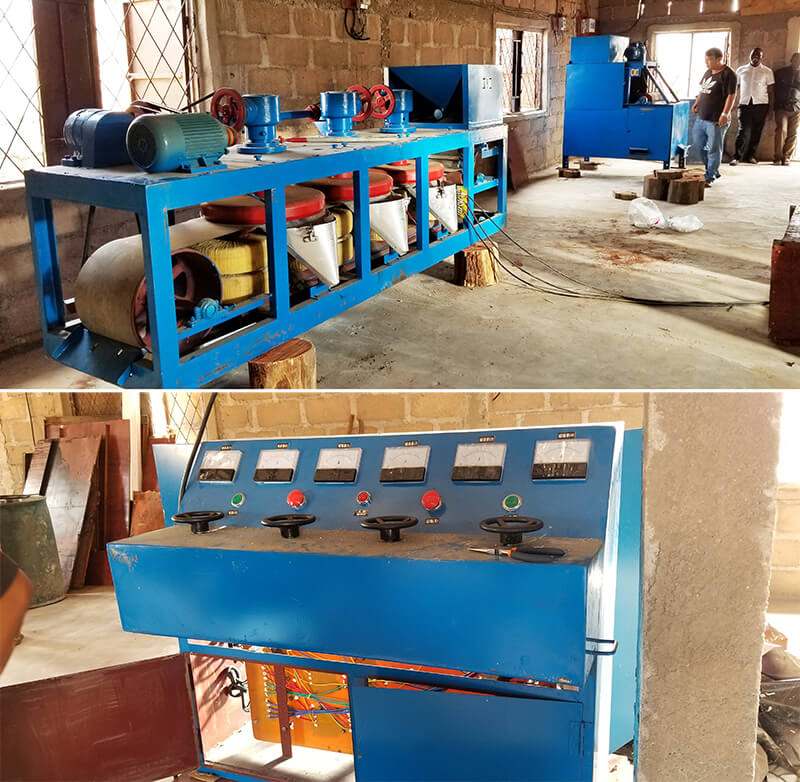 All this is progressing very smoothly. After the equipment was shipped to Nigeria, we sent our engineers to the local area to install it personally for the customer. Now the equipment can operate normally.
The three-reel belt electromagnetic magnetic separator is divided into CP-500 and CP-600 models. It is suitable for dry separation of titanium ore, rare earth ore, tungsten tin ore, chromite, niobium tantalite, limonite, zircon, The selection of various metallic minerals with different magnetic properties, such as rutile, solitary, andalusite, sapphire, feldspar, quartz, etc., or the iron remover for non-metallic materials, is also the separation and purification of magnetic and non-magnetic minerals.
Dasen is a global leader in tin ore and other metal ore mining solutions & equipment, if you are looking for a reliable tin ore partner, please don't hesitate to contact [email protected]