【Project Time】9th, Nov. 2019
【Raw ore】Gold ore
【Capacity】15m3
【Process 】Zinc Powder Displacement
【Recovery Rate】 95%
【Country】Burundi
The zinc powder replacement device is a system that uses zinc powder to extract gold from your solution. This device is mainly aimed at gold ore with more silver. After purifying and deoxidizing your liquid, add a zinc powder replacement device to obtain gold slime.
We received customers from Kazakhstan who came to our factory to personally inspect the installed zinc powder replacement system. Under the leadership of our engineers, the customer understands and records the relevant contents, and is very satisfied with the equipment.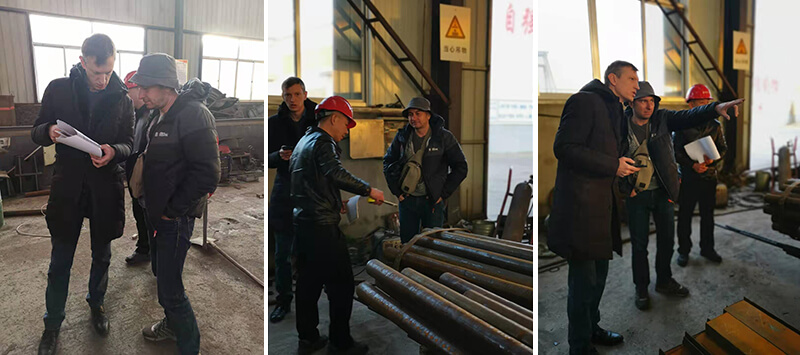 The customer's mining area is in Burundi, the zinc powder replacement device is in a container, it is a complete set of equipment, easy to move, the area of zinc powder exposed in the air is small, reducing the oxidation of zinc powder in the process of use, improving the replacement effect. It can handle the replacement of gold at 15m3 / h.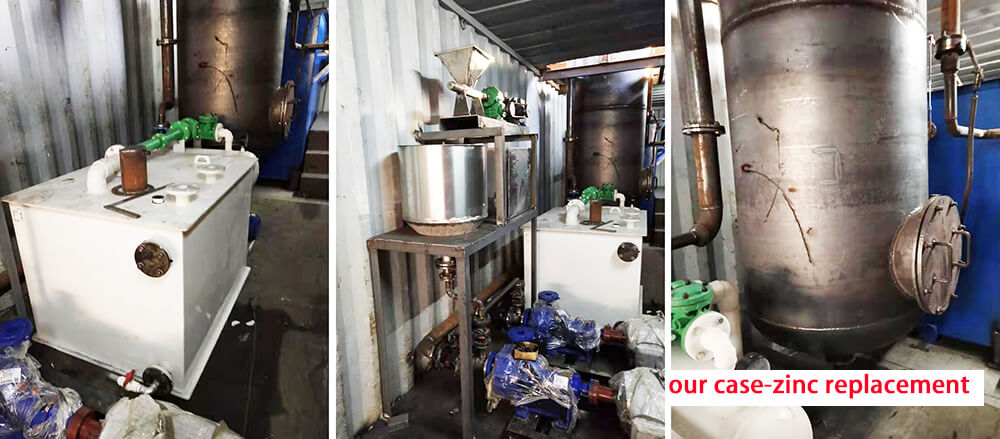 Working Principle
The zinc powder replacement process is divided into three steps: purification of the precious liquid, deoxidation, and replacement filtration.
1. Purification principle of precious liquid: precious liquid containing gold often contains some suspended solids, which must be removed before replacement to avoid affecting the replacement effect and the quality of gold mud. Purification of your liquid is the process of removing suspended solids.
2. Deoxidation principle: the dissolved oxygen in your solution hinders the zinc replacement gold. The oxygen in your solution must be removed to ensure the smooth progress of zinc replacement gold.
3. Displacement filtration principle: it includes two operations: zinc powder addition and replacement. When zinc powder is fed into your solution, the displacement reaction begins, and the displacement equipment completes the final displacement and gold mud filtration.
Dasen mining has rich experience in zinc powder replacement systems. Customers from all countries are welcome to consult
Tel:+86 133 1927 7356(Wechat/Whatsapp/Skype)
E-mail: [email protected]