1-3T/h Congo Dharam tin ore processing plant
【Project Time】31th, Jul.2018
【Country】Gongo
【Capacity】1-3 tons per hour
【Process】Gravity+magnetic
【Raw ore】Tungsten-Tin
Entrusted by the customer, Omori Mining, through the design institute and laboratory research, utilizes the characteristics of the ore: the specific gravity difference between tungsten, tin ore and waste rock is relatively large, and tungsten ore contains weak magnetism, and tin ore has no magnetism, and finally decided to adopt gravity separation + Magnetic separation has started the mining of tungsten and tin ore in the Congo.

In the process, customers also came to our factory to visit and order equipment. Our engineer explained to him in detail the beneficiation process of tungsten tin ore: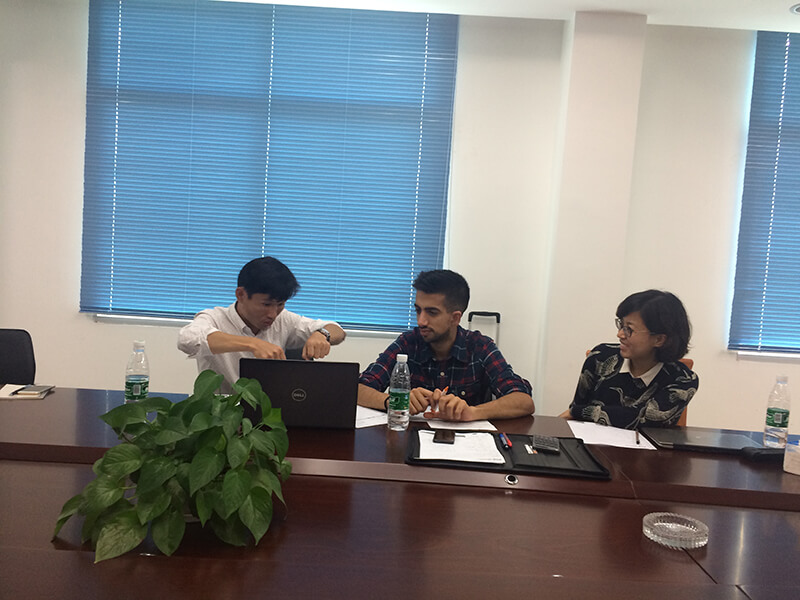 Main equipment: Jaw crusher, double-roll crusher, jig machine, shaking table, three-disk magnetic separator, etc.

Manufacturer:
We have very strict management of each project, and each project has a person responsible from the beginning to the end, which can ensure the smooth progress of the entire process.
The design institute will start with engineering design, precision positioning technology, and its products, not only to ensure technology but also to reduce customer costs and select the best process.